Plan a getaway to the Temple City of India with our 1 Day Bhubaneswar Tour Packages to transport yourself to a world that impresses people with its unique charm and aura.
Counted as a popular tourist destination in the country, Bhubaneswar is a place that is deeply rooted in rich history and cultural heritage. It is a vibrant city that attracts wanderers, explorers, and avid travelers in large numbers every year due to a plethora of ancient temples, museums, parks, gardens, and many other points of interest.
Stroll around its narrow lanes and bustling streets to admire its architectural marvels. Interact with locals to capture its real essence. Take some time off for its marketplace to bring some souvenirs back home as a rewarding memory of your Bhubaneswar tour. Or indulge yourself in an excellent gastronomy experience to treat your taste buds with lip-smacking treats. Some of the must-try items include Chena Poda, Dosas, Samosas, etc.
Book a 1 Day Bhubaneswar Tour Package with us to explore all this and a lot more at your ease. At Holidays DNA, we take care of everything on your behalf. For your ease, we have curated a list of sightseeing places in Bhubaneswar that you can plan to include in your itinerary list the next time you head to this city just for a day.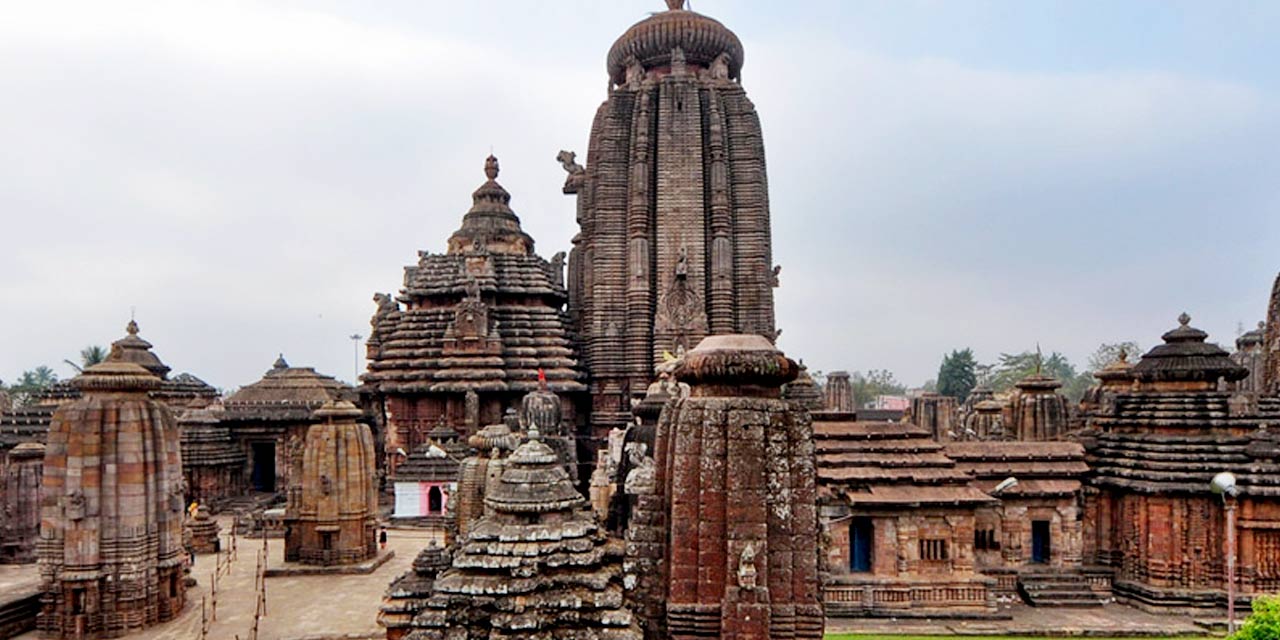 The Lingaraj Temple is a renowned Hindu temple that is dedicated to Lord Shiva, who is worshipped there in the form of a Swayambhu Lingam, which is a self-manifested representation of the deity.
It dates its history back to the 11th century and is believed to have been built by the Somavamsi dynasty rulers. However, various parts of the temple were added and renovated by subsequent rulers over the centuries, resulting in a magnificent architectural fusion of Kalinga and Dravidian styles.
The Lingaraj Temple attracts thousands of devotees and tourists every year, particularly during festivals such as Maha Shivaratri and Ratha Yatra. During these occasions, the temple is adorned with vibrant decorations, and elaborate rituals and processions take place, creating a festive atmosphere.
Visiting the Lingaraj Temple provides not only a spiritual experience but also an opportunity to explore the rich cultural heritage of Odisha. The temple stands as a testament to the devotion and architectural brilliance of the past and continues to be a revered site for devotees and history enthusiasts alike.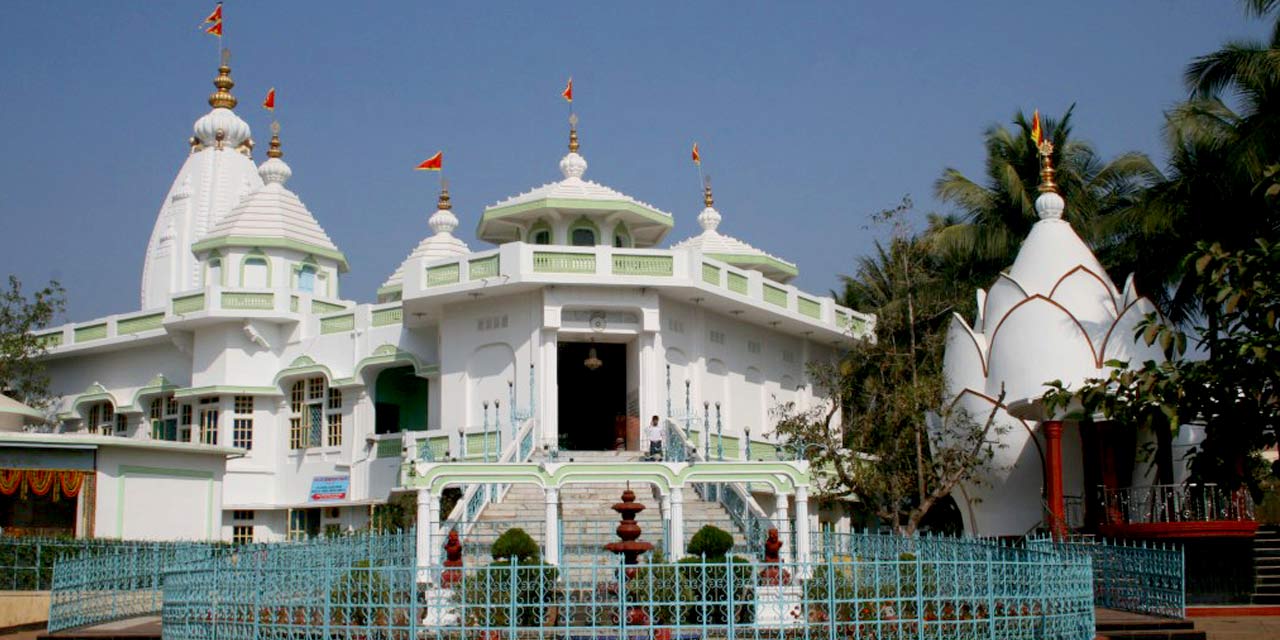 The ISKCON Temple in Bhubaneswar serves as a spiritual oasis in the bustling city, offering individuals a space for introspection, devotion, and connection with the divine. It is a place where people from all walks of life can come together to experience the teachings and love of Lord Krishna and find solace in their spiritual journey.
Featuring an architectural style that blends traditional Odishan elements with the distinctive design principles of ISKCON, the ISKCON Temple offers you an opportunity to engage in devotional practices, attend discourses, participate in kirtans, and offer your prayers and offerings to the deities.
It houses a museum as well that showcases exhibits related to Lord Krishna's life and teachings. The museum also highlights the contributions of ISKCON in promoting spirituality and humanitarian initiatives globally.
One can also enjoy the festival of Janmashtami to make the most of their time at the ISKCON Temple. During this time, the temple premises come alive with devotional fervor and enthusiasm, attracting devotees from far and wide.
3. Bindu Sarovara
Visit Bindu Sarovara to soak in a spiritual and serene atmosphere that will surely help you meet the new YOU. Situated near the Lingaraj Temple, the water in Bindu Sarovara is believed to possess sacred properties, and taking a dip in its waters is considered purifying and auspicious.
Devotees and pilgrims visit the Sarovara to cleanse themselves of their sins and seek blessings. The belief in the Sarovara's sanctity is deeply rooted in the Hindu mythology and traditions of Odisha.
One of the most significant festivals celebrated at Bindu Sarovara is Kartik Purnima, also known as Boita Bandana. During this festival, people gather at the Sarovara to float miniature boats made of banana stems, symbolizing the ancient maritime trade between Odisha and Southeast Asian countries. It is a vibrant and joyful celebration that attracts a large number of locals and tourists alike.
The combination of its religious significance, serene ambiance, and scenic beauty makes it a popular destination in Bhubaneswar. It offers visitors an opportunity to connect with their faith, soak in the cultural heritage of Odisha, and experience the divine essence of the region.
4. Nicco Park
Enjoy an escapade to a world of joy, laughter, and endless possibilities by heading to Nicco Park. Nestled amidst the vibrant city of Bhubaneswar, Nicco Park offers a break from the ordinary, a chance to embrace the child within, and a reminder that life is meant to be lived to the fullest. It stands as a testament to the unparalleled excitement that awaits visitors of all ages.
Step into Nicco Park and you'll find yourself transported to a realm where the spirit of adventure reigns supreme. Brace yourself for a whirlwind of adrenaline as you embark on a journey through a myriad of exhilarating rides. From towering roller coasters that make your heart race to dizzying spinning rides that test your courage, there is no shortage of thrills at this recreational center.
One can also engage in friendly competition at the vibrant gaming arcade and win exciting prizes. Don't forget to challenge your friends and family to a game of mini-golf or go-karting to create some unforgettable memories for a lifetime.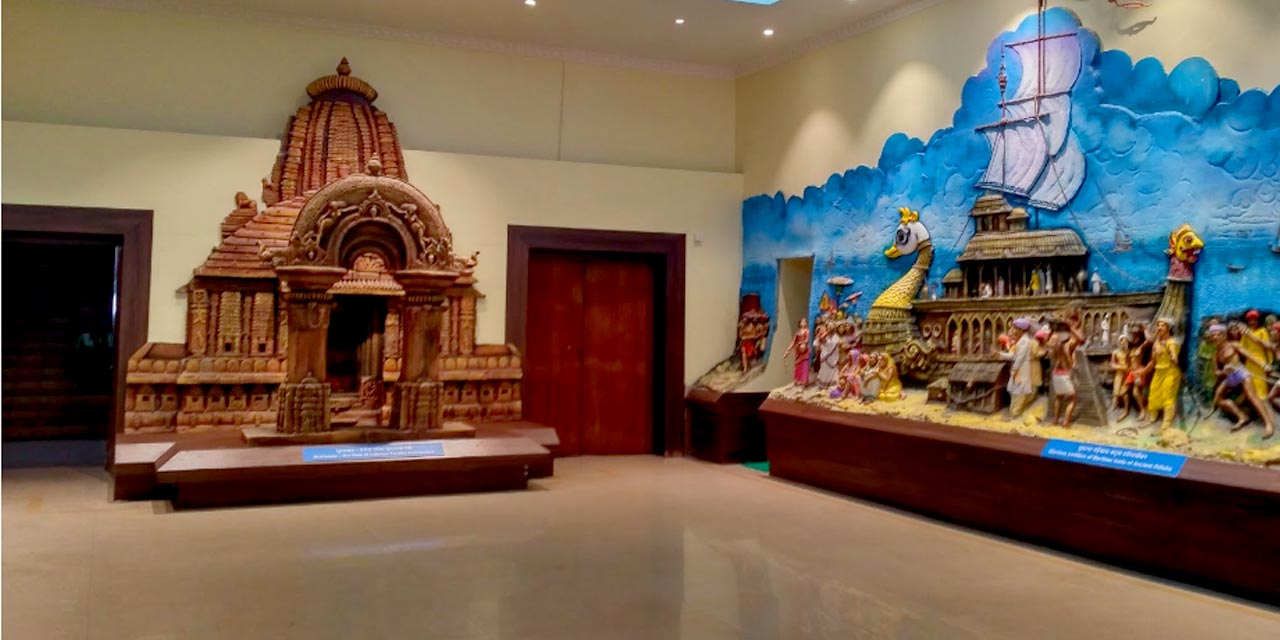 A must-visit destination for art enthusiasts, history lovers, and anyone interested in exploring the rich cultural tapestry of the state, the Odisha State Museum plays a vital role in preserving and promoting Odisha's artistic legacy for future generations.
It boasts an extensive range of artifacts that span various periods of history including prehistoric, medieval, and modern times. These include an impressive collection of sculptures, rare manuscripts, archaeological finds, ancient coins, traditional paintings, tribal arts and crafts, and ethnographic materials.
In addition to all this, the Odisha State Museum also houses a vast collection of traditional paintings which are significant art forms of Odisha. These artworks depict mythological stories, religious narratives, and cultural themes, showcasing the skill and creativity of Odishan artists.
Over the years, the museum has expanded its collection and introduced modern display techniques to enhance the visitor experience. It also organizes temporary exhibitions, lectures, workshops, and cultural events to promote greater awareness and appreciation of Odisha's cultural heritage.
---
Explore the aforementioned sightseeing places in Bhubaneswar and many other things that this city boasts with our Bhubaneswar tour packages. We at Bhubaneswar Tourism, a division of Holidays DNA, don't mind adding alterations to our 1 Day Bhubaneswar tour packages as per your prerequisites.
Depending on your holiday duration, you can also opt for our Bhubaneswar Darshan Packages, Bhubaneswar Local Sightseeing Tour Packages, and Bhubaneswar City Tour Packages. We have something for travelers of different kinds. Please fill out the Contact Us form to get in touch with us.
How to Reach Bhubaneswar?
Choose from the following modes of transportation to get down to Bhubaneswar in your utmost comfort. These are as follows:
By Airways: The nearest airport is the Biju Patnaik International Airport which is well-served by various domestic and international flights from all over the world. It is only 5 km away from the city center and hence, can be easily accessed by auto-rickshaws as well.
By Railways: Catch a direct train to Bhubaneswar Railway Station from the metro cities like Delhi, Hyderabad, Mumbai, Bangalore, Chennai, and Kolkata for a hassle-free train journey. Outside the station, you have the option of booking a private cab from the list of top car rental companies in Bhubaneswar to commute further to your desired location.
By Roadways: Bhubaneswar maintains great road connectivity to its neighboring areas via state-owned buses. These buses are run by the Orissa Government for the ease of people on an everyday basis. It is a pocket-friendly way to reach Bhubaneswar. Alternatively, choose to self-drive from Puri, which is only 60 km away. The choice is yours!