Bhubaneswar, the capital city of the state of Odisha, is considered among the top tourist destinations in India. One of the most intriguing aspects of this modern city is its deep connection with the Hindu tradition and spirituality. On one hand, the city boasts of being a developed metropolis with broad roads, fast moving traffic, skyscrapers, buzzing shopping malls and exciting nightlife while on the other, it is proud of its glorious past, which is showcased by the approximately 500 Hindu temples located across its landscape.
On a holiday tour to Bhubaneswar, tourists can book a private car service from top car rental companies in Bhubaneswar to explore its fantastic attractions and make their trip an unforgettable one.
The city is well connected to different parts of India by regular flights, trains and buses. Fondly called as the Temple City of India, Bhubaneswar receives thousands of tourists all across the year. Even though, the place is famous for its ancient temples like Lingaraj Temple, Rajarani Temple and historical sites like Dhauligiri Hills and Khandagiri and Udayagiri Hills, there are other popular attractions in the city too like the amusement parks, museums and planetarium that are definitely worth a visit.
Tourists on a tight schedule are suggested to opt for a one day, two day or three days package tour of Bhubaneswar so as to visit the top attractions of the city without any hassles and in a planned manner.
Bhubaneswar Places to Visit in 3 days – Option 1
Day 1 Bhubaneswar Places to Visit
Lingaraj Temple
Mukteswara Temple
Rajarani Temple
Parmeshwara Temple
Odisha State Museum
Nicco Park
Day 2 Bhubaneswar Places to Visit
Dhauli Giri Hills
Bindu Sarovar
Sri Ram Temple
ISKCON Temple
Nandankanan Zoological Park and Botanical Garden
Day 3 Bhubaneswar Places to Visit
Ashokan Rock Edict
Regional Museum of Natural History
Kedargauri Temple
Satkosia Tiger Reserve
Bhubaneswar Places to Visit in 3 days – Option 2
Day 1 Bhubaneswar Places to Visit
Dhauli Giri Hills
Udayagiri and Khandagiri caves
State Tribal Museum
ISKCON Temple
Ocean World Water Park
Day 2 Bhubaneswar Places to Visit
Deras Dam
Pathani Samanta Planetarium
Biju Patnaik Park
Lingaraj Temple
Brahmeswara Temple
Chausathi Yogini Temple
Day 3 Bhubaneswar Places to Visit
Ananta Vasudeva Temple
Vaital Deula Temple
Ekamra Kanan
Ratnagiri Buddhist Excavation
Here is a list of the best of the best tourist places to visit in Bhubaneswar on a holiday: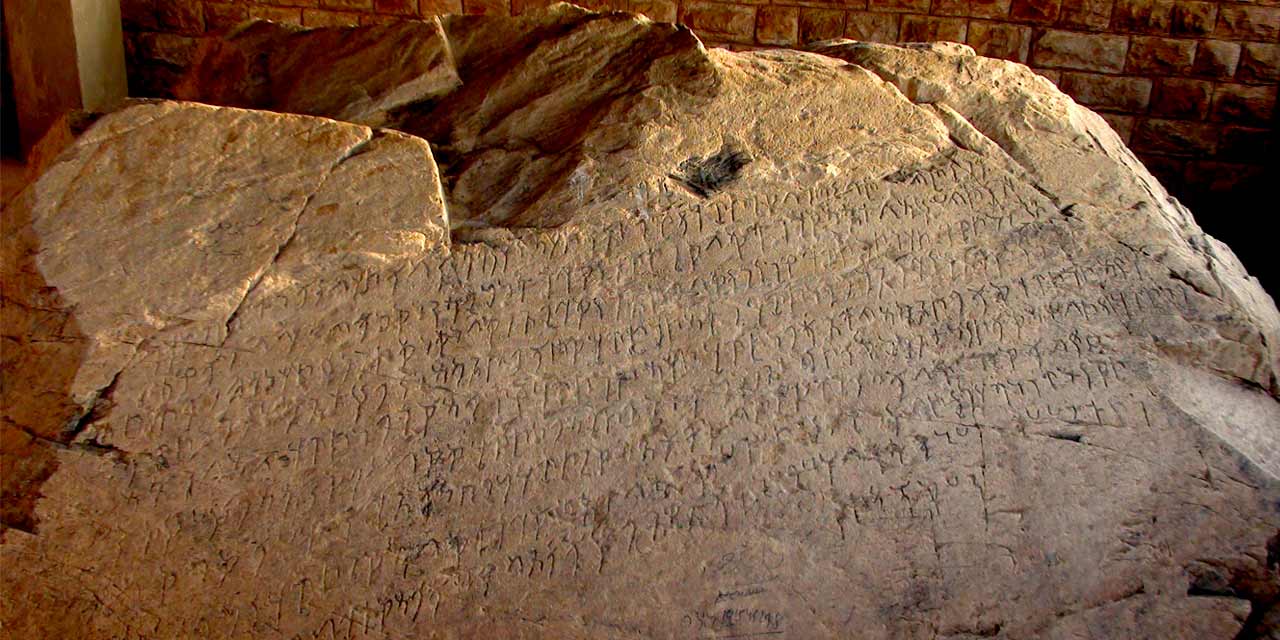 The Ashokan Rock Edict, situated close to Dhauli Shanti Stupa, lies at the foot of Dhauli Hills. As per records, these rock edicts date back to 250 BC. The inscriptions on these rocks depict the moral code of conduct that was in place at the time when Odisha (then Kalinga) was under the Ashoka kingdom. A park has been built around the rock edicts so that people can easily walk around and witness these historical rock edicts.
Besides the inscriptions on the rocks, an interesting thing to look at this place is the elephant carvings on the rocks. These are believed to be not less than 2300 years old.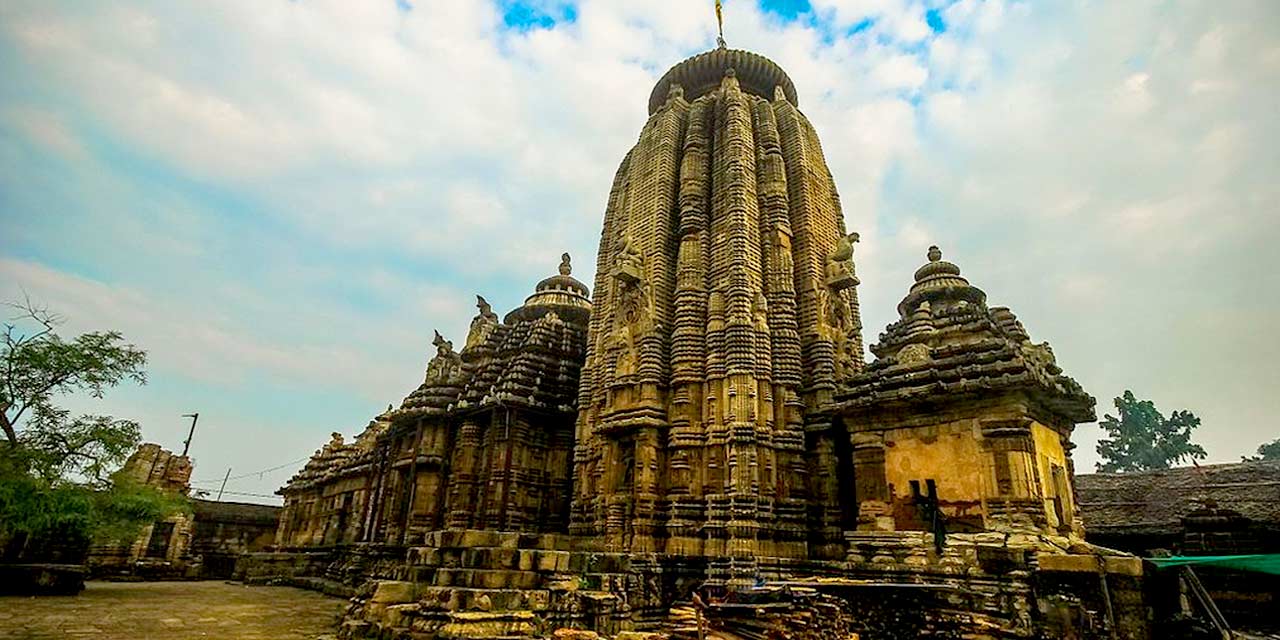 Built in the 13th century, the Ananta Vasudeva Temple is devoted to Lord Vishnu (also known as Ananta Vasudev). The shrine, which has quite resemblance to the Lingaraj Temple, is marked by Vaishnav figures and symbols. There are idols of Goddess Subhadra, Lord Krishna and Lord Balarama inside the shrine.
As per legends, an idol of Lord Vishnu was worshiped at the place, even before the construction of the temple took place hinting that an older temple existed here previously. Another interesting fact about the temple is that it was renovated towards the later part of the 17th century by the Marathas, who at the time had extended their kingdom till Kalinga.
The architecture of the temple is worth exploring, especially the idols of Lord Krishna, Goddess Subhadra and Lord Balarama.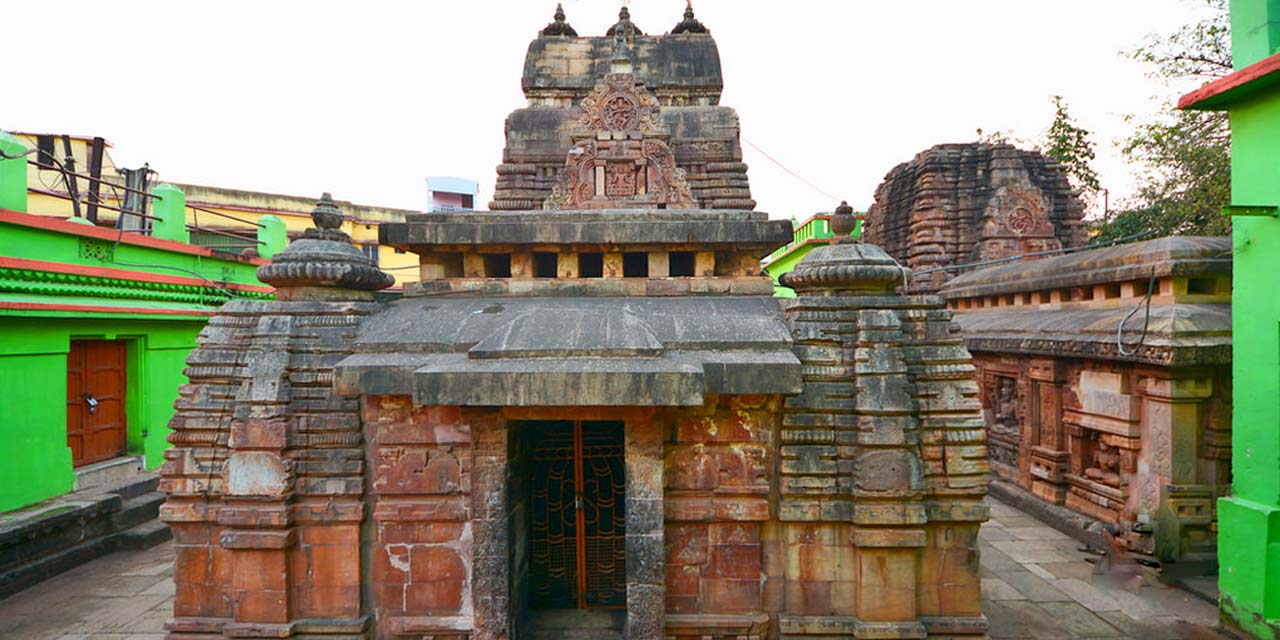 Dedicated to Goddess Chamundi, the Vaital Deula Temple is famous for its unique architecture. Locally called the Tini Mundiya Mandira, meaning three-headed temple, it falls under the Kalinga style of architecture, specifically categorized as Khakra style. On the top of the temple, there are three spires representing the powers of Goddess Chamundi as Mahakali, Mahasaraswati and Mahalaxmi.
The intricate carvings of Goddess Chamundi and Lord Shiva on the outer walls of the shrine, along with that of rituals, nature and intimate postures of couples is another of its architectural highlights that is worth witnessing.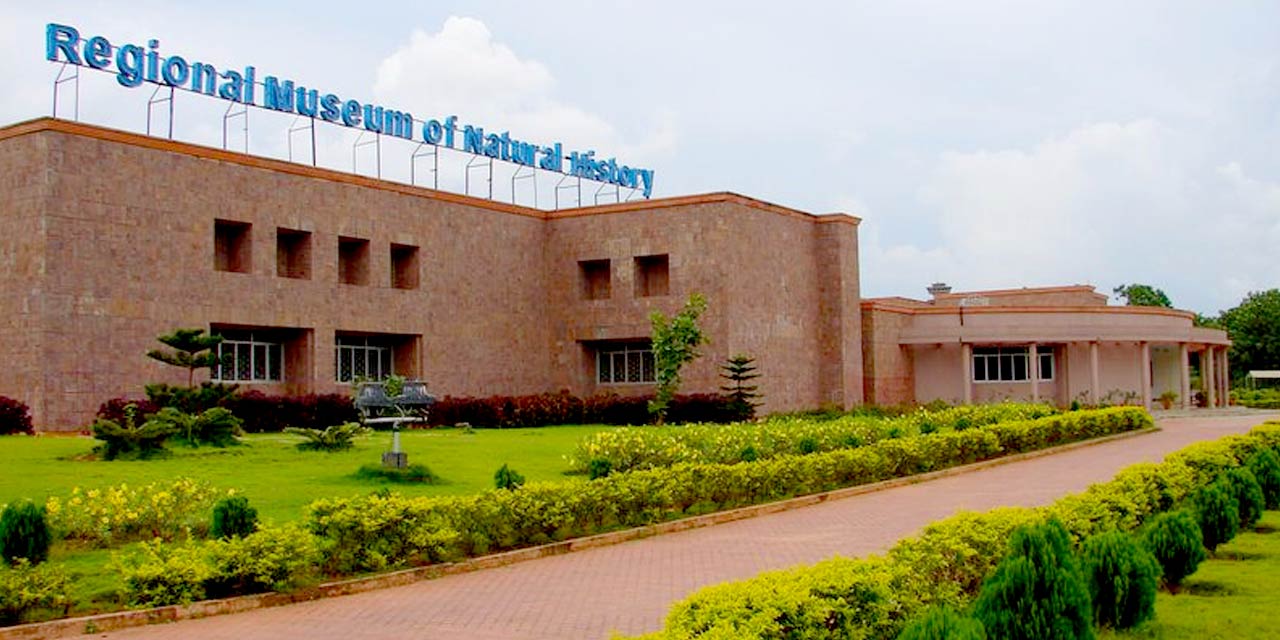 Established in 2004, the Regional Museum of Natural History beautifully showcases the biodiversity of the state, the Andaman and Nicobar Islands, the North East India and Madagascar Island.
Skeletons of different animal species like that of elephants, rhinos, tigers, whales and other wild animals are on display at the museum. However, the biggest attraction is the skeleton of the Baleen Whale, which is the biggest of its kind to be found in India. Another highlight at the museum is the rare fossilized egg of the extinct elephant bird.
Tourists with an interest in natural history will get simply mesmerized by the items on display at the museum.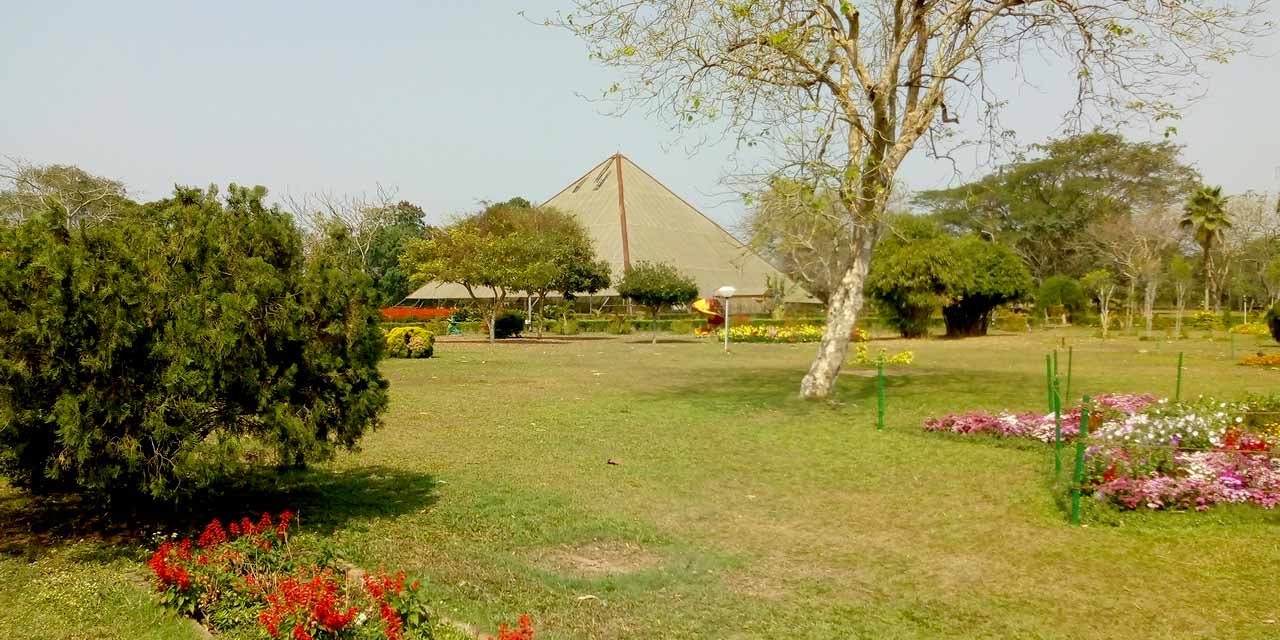 Established in 1985, Ekamra Kanan is a botanical garden and park, which is spread over an area of approximately 500 acres. Also called as the Cactus Garden, Ekamra Kanan has been divided into three parts: A rose garden, which is where the cactus garden is located; second part is dedicated towards children featuring a playground with a beautiful flower garden around it; and the third part has a dense forest, which after a point has been restricted by electric fencing.
This is a quiet place and ideal to spend some quality time amidst the beauty of nature.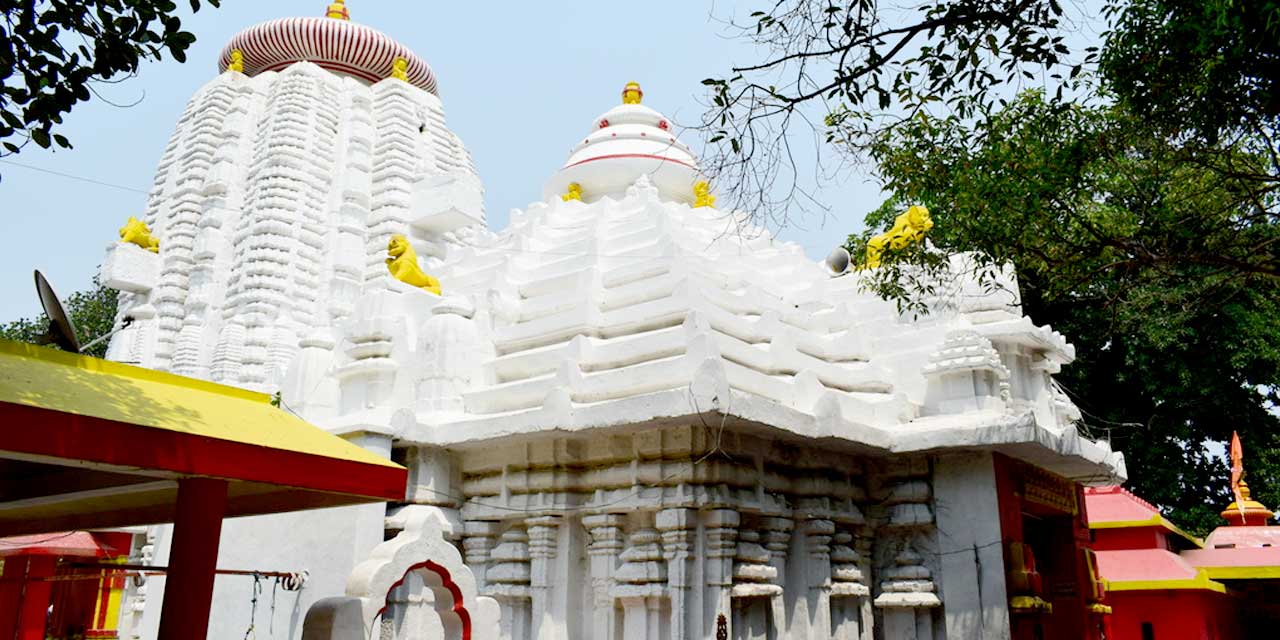 Believed to be built in the 12th century, the Kedargauri Temple is devoted to Lord Shiva and Goddess Parvati. There are two temples inside the premises; one dedicated to Lord Shiva and one to Goddess Parvati. According to legends, Lord Shiva along with Goddess Parvati came from Varanasi to this place as he was seeking a more silent environment. Another story associated with the shrine is that a king named Lalatendu Kesari built this temple as a commemoration to two lovers – Kedar and Gauri.
Today, many lovers visit this shrine to get married and take blessings from the deities. Besides Lord Shiva and Goddess Parvati, three small shrines inside the premises are dedicated to Goddess Durga, Lord Hanuman and Lord Ganesha. There are two ponds inside the temple complex called Marichi Kund and Khira Kund. Both are believed to have some sacred powers.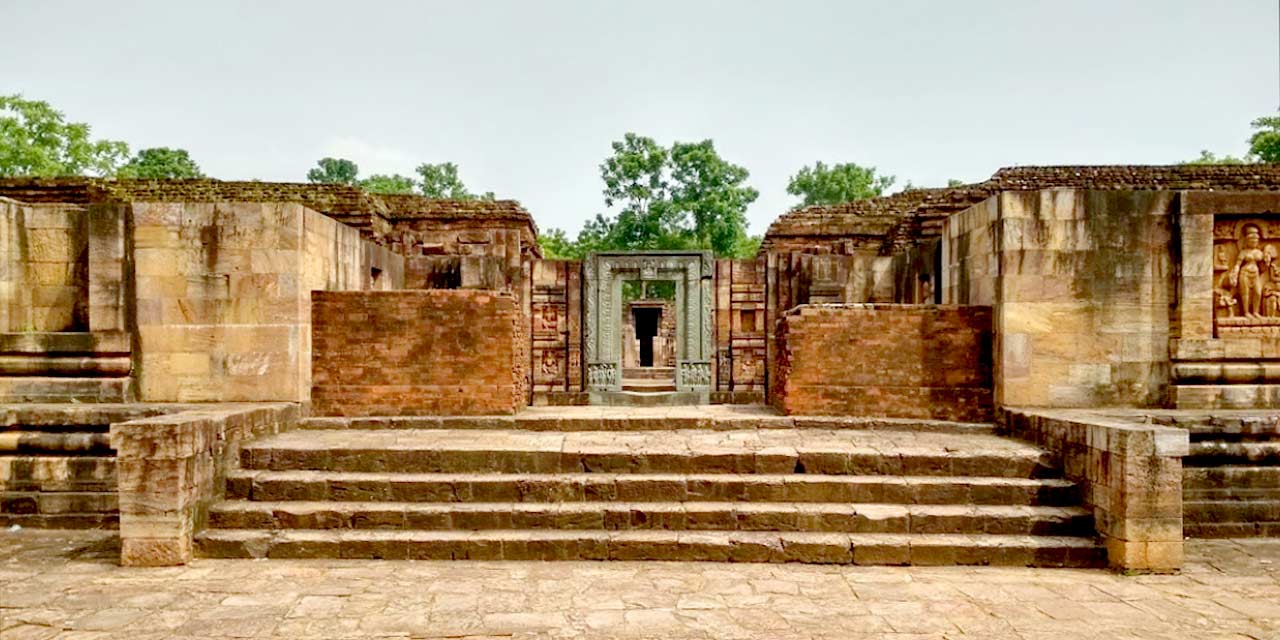 Situated at a distance of approximately 92 km from Bhubaneswar, the Ratnagiri Buddhist Excavation site is among the most prominent ones associated with Buddhism.
Between 1975 and 1983, this site was excavated and it quickly became the talk of the town, with archaeologists and historians taking special interest in unearthing its secrets. According to prominent historians, Ratnagiri was once a rival to the famous Nalanda as a place for Buddhist learning. It is also believed that few Tibetan texts regard Ratnagiri as the birthplace of the Tantrayana and Mahayana sects of Buddhism.
One of the highlights of the Ratnagiri Monastery, situated here is its carved entrance gate. It is considered among the most photographed Buddhist structures across the globe. Another interesting fact about the monastery is that it is the only one of its kind in India that has a curvilinear roof. A trip to this place is sure to take tourists back in time.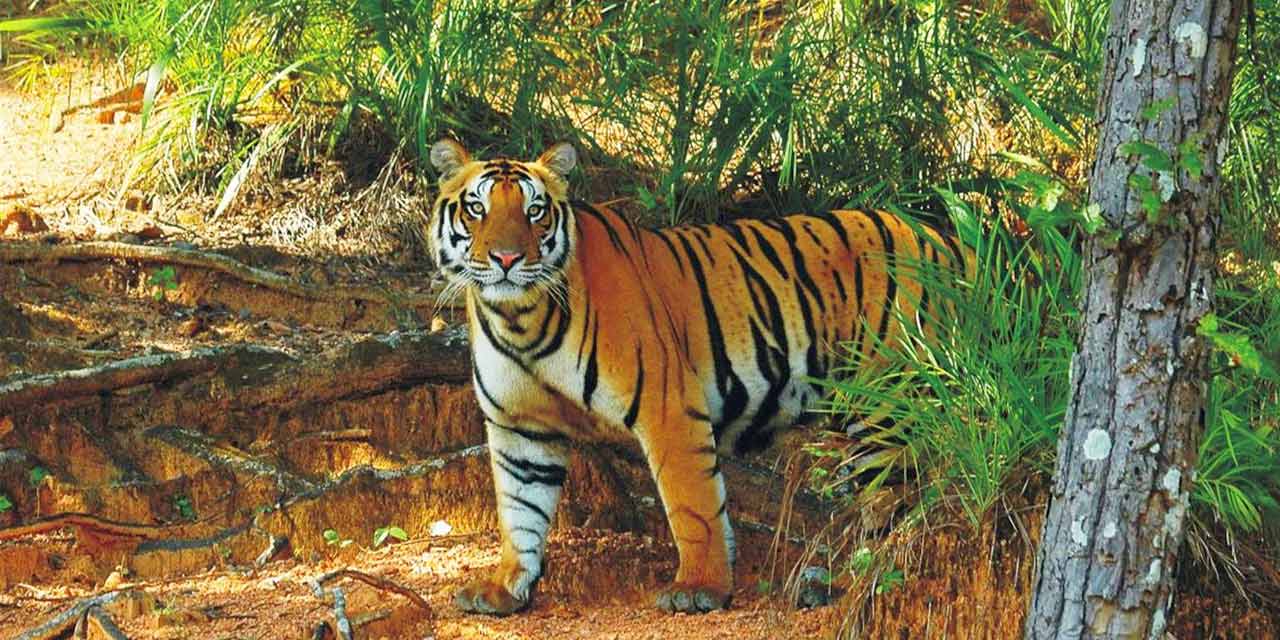 The Satkosia Tiger Reserve, which is spread over an estimated area of 963.87 sq km, lies at a distance of 189 km from Bhubaneswar. Many tourists on a trip to Bhubaneswar plan to visit this natural habitat of a variety of bird and animal species. The reserve was once part of the unending forest range connecting Odisha to Central India. It gets its name from the word Satkosia, which means 7 Kos – approximately measuring 1.3 km. Also called as the Gorge Sanctuary, the tiger reserve is famous for diverse flora and fauna.
On a visit to this tiger reserve, tourists must indulge themselves in bird watching and boating.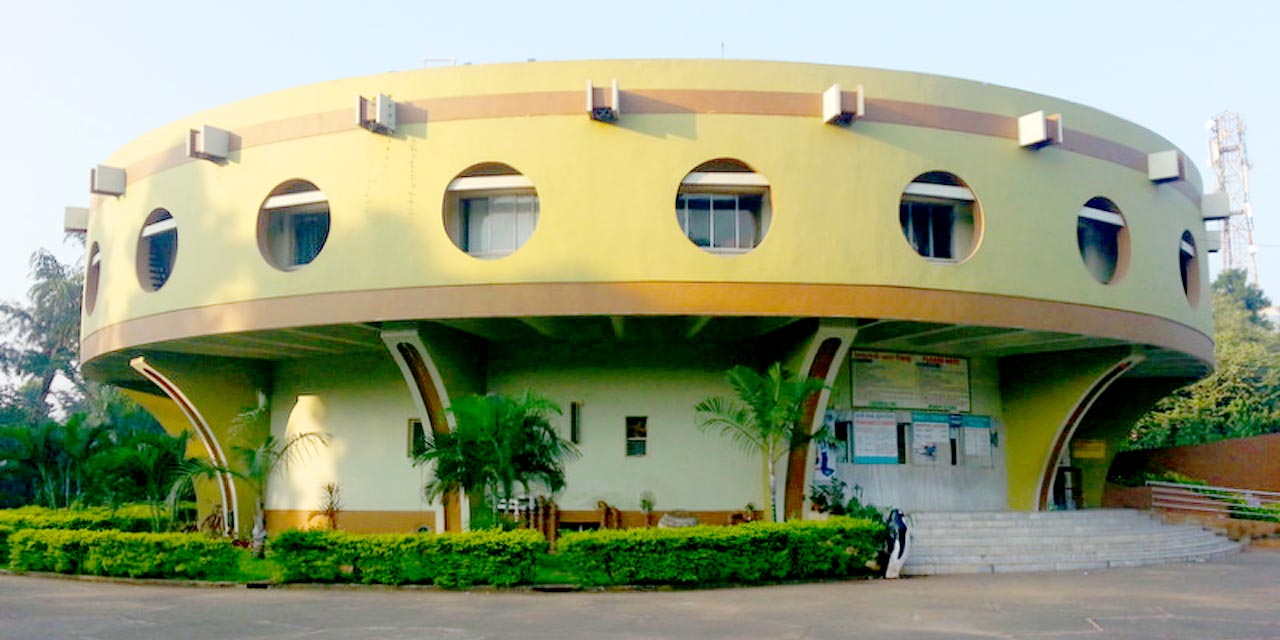 Named after a popular Indian scholar of astronomy - Pathani Samanta, the planetarium was established in 1990. Encompassing an area of 5 acres, this planetarium is one of its kind in the country, where people, especially students get educated about Astrophysics, Space Sciences and Astronomy. This is the best place to learn about the various celestial bodies existing in the universe and get an understanding about them.
Children and adults alike would definitely have a great time at this amazing planetarium.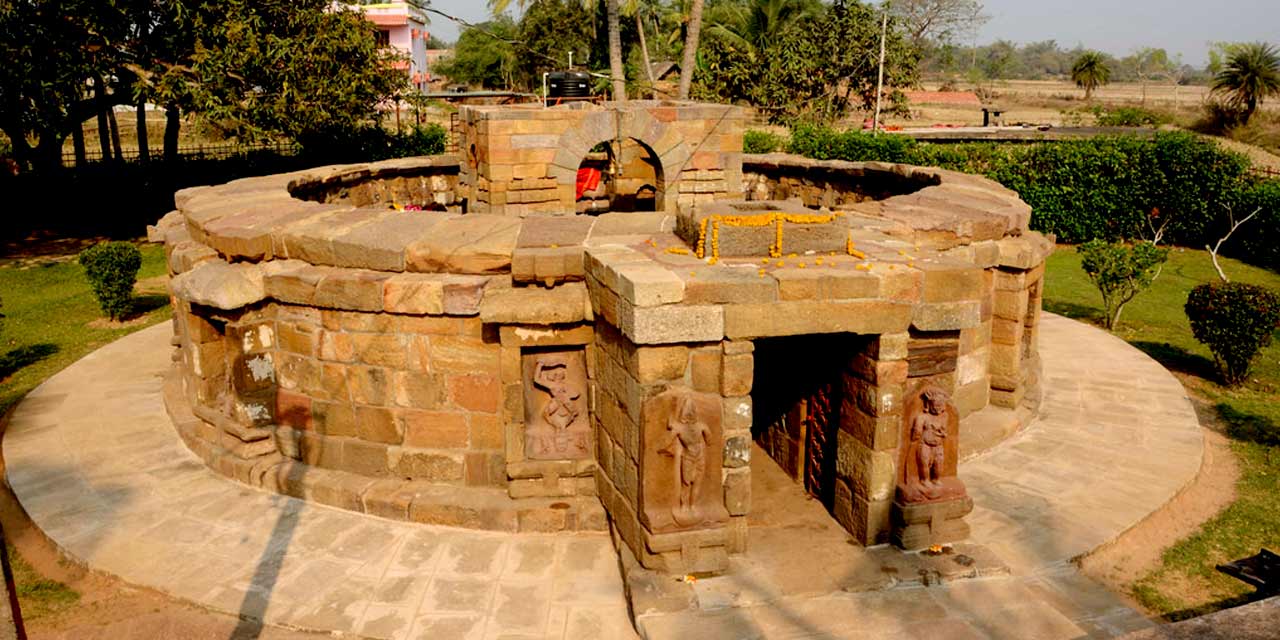 Located in Hirapur, about 13 km away, the Chausathi Yogini Temple is dedicated to the Yogini cult, which is known for practicing yoga and tantrism. Built in the 9th century, this shrine is among the four Yogini temples in the country. Devoted to Goddess Kali, this temple has been named after the word Chausathi, meaning Sixty Four in Odia.
It has its association with Chakra that features sixty four spokes and is worshiped by devotees. Considered to be the best preserved Yogini temples, it is maintained by the Archeological Survey of India.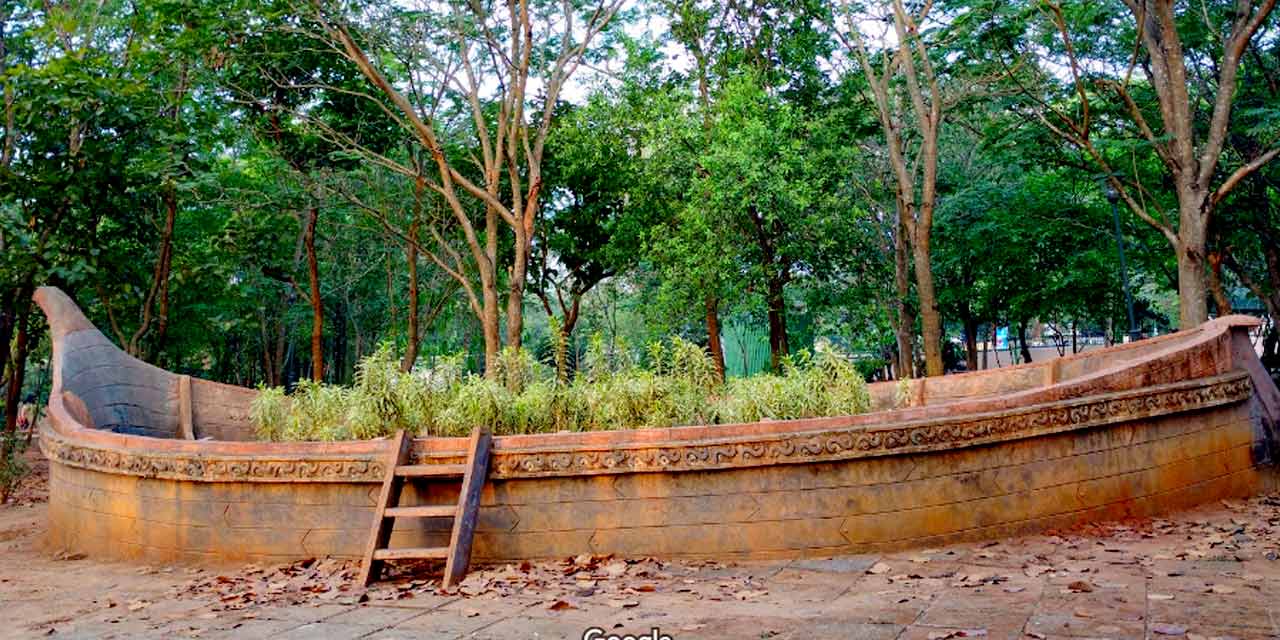 Built in dedication of Shri Biju Patnaik, the former Chief Minister of Odisha, the Biju Patnaik Park is one of the top attractions of the city. Spread over seven acres, it features a children's play area, jogging tracks, musical fountains and manicured garden area, where a big statue of the stalwart Biju Patnaik has been erected. Also called the Forest Park, this place is under the maintenance of the Bhubaneswar Development Authority.
This is an ideal place to roam around, sit and relax after a long day, visiting different tourist attractions.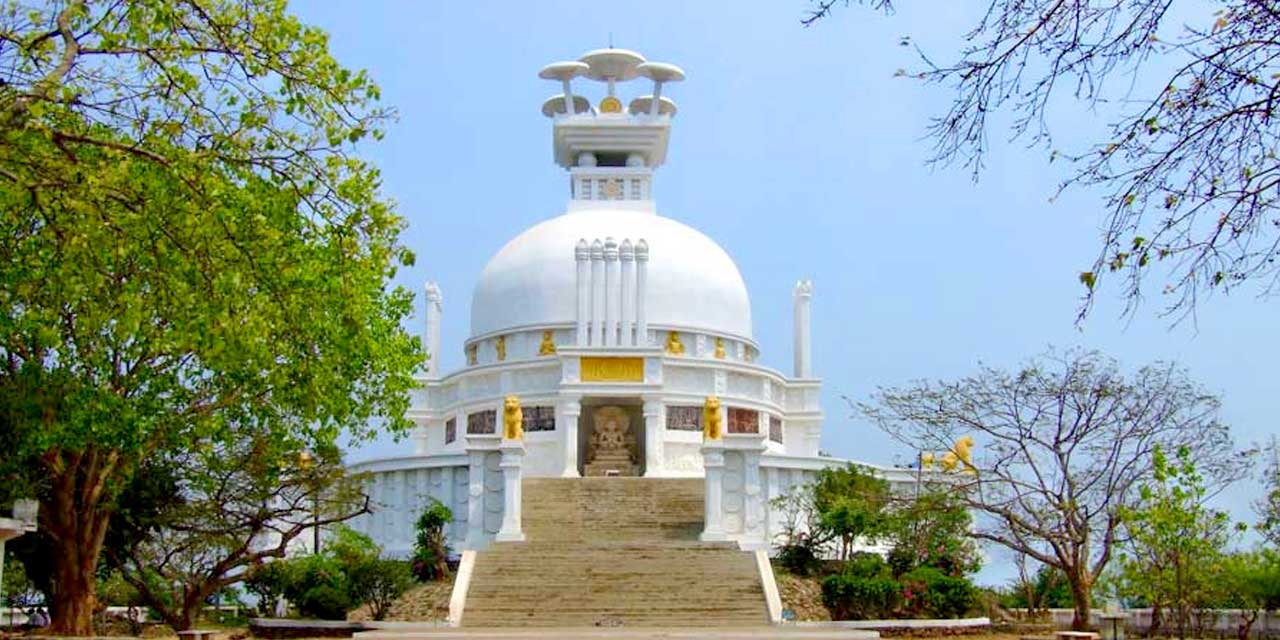 Famous for the Dhauli Shanti Stupa, the Dhauli Giri Hills are among the most popular places to visit in Bhubaneswar. The stupa, which is also known as the Peace Pagoda, has been built at this hill to commemorate the infamous Kalinga War, which was fought between the Kalinga Empire and Ashoka Empire. Thousands of soldiers lost their lives during this war that happened between 262 BC and 261 BC. This is the war that led to the change of heart in King Ashoka, who left his kingdom and took the path of Buddhism.
Some of the things to explore at this site are the Ashokan Rock Edict and rock-cut temples and caves.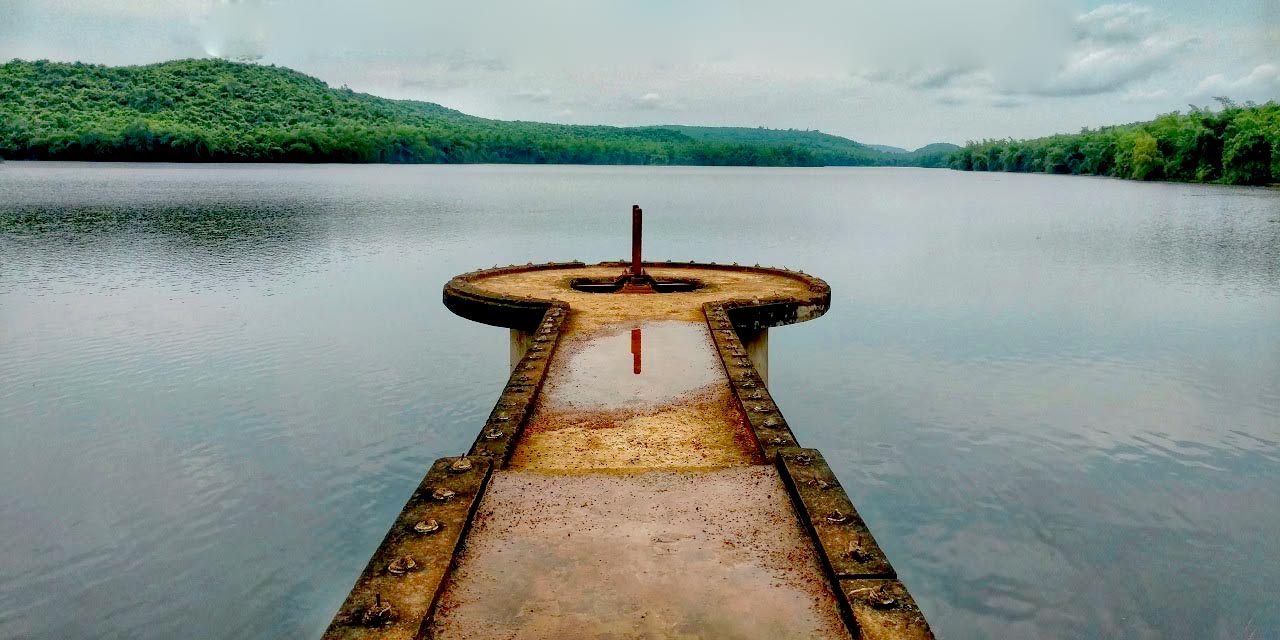 Situated about 19 km from the city of Bhubaneswar, the Deras Dam is the third largest dam in Odisha. Located inside the Chandka National Park, it is popular for its natural beauty. During the monsoons, it receives a lot of footfall as people come here to witness the rise in water level of the dam. Locals and tourists prefer coming to Deras Dam for sightseeing and picnicking.
This a serene place to visit and relax in its calm environment.
Dining, Shopping and Nightlife
The city of Bhubaneswar is quite popular for its food, especially street food like Dahibara Aloodum, Gupchup, Chaat and sweet dishes like Chhena Poda, Poda Pitha and Pahala Rasgulla. There are certain areas where these mouth-watering, lip-smacking delicacies can be enjoyed. These places are Master Canteen Chowk, Gopabandhu Square, Khau Gali, KIIT square, Infosys Road and Shaheed Nagar. There are a number of top class restaurants in the city too, where tourists can enjoy a range of multi-cuisine dishes. Another must try dish while in the city is the Dalma, which is made of lentils and different vegetables.
Shopping and nightlife in Bhubaneswar is pretty good as there are a number of malls and nightclubs here. Tourists who wish to purchase local products can head to handicraft stores to pick up specialties like Pipli Chanduka and Pattachitra paintings. Ladies can shop for a range of traditional Odia sarees, including the world famous Sambalpuri sarees.
---
A tour of Bhubaneswar can be really fun, if it is planned in a manner that all its prominent tourist attractions can be visited, then it is advisable to opt for tour packages. Our Bhubaneswar 3 days tour includes different options and can be customized as per requirement. Similarly, our Bhubaneswar 1 day tour package and Bhubaneswar 2 days tour includes itineraries featuring some of the best attractions of this wonderful city. Also, our private car tour packages have been seamlessly planned to offer an exciting holiday tour of Bhubaneswar – the Temple City of India.