Whether you are seeking a spiritual retreat, a beachside getaway, or a glimpse into ancient architecture, Puri is among the tourist destinations in India that has something to offer for every traveler. Its warm hospitality, rich traditions, and serene ambiance make it a must-visit place for anyone exploring the wonders of the country. Browse our Puri Darshan Packages to leave an everlasting remark in Puri.
Widely renowned for pristine beaches, ancient temples, and rich cultural heritage, Puri is known as one of the four holy pilgrimage sites for Hindus, collectively called the Char Dham. The religious atmosphere in the city is palpable, with the melodic chants and rituals performed by the temple priests creating an aura of spirituality.
Puri's beaches have a unique culture of their own. Locals and visitors alike enjoy spending leisurely evenings on the sandy shores, strolling along the coastline, and engaging in various beach activities. The beach vendors selling snacks, souvenirs, and colorful balloons add a vibrant touch to the atmosphere. Watching the mesmerizing sunrise or sunset over the Bay of Bengal from Puri Beach is a serene experience that captures the essence of coastal living.
The cuisine is another highlight of Puri. The city's proximity to the sea ensures a steady supply of fresh fish, prawns, crabs, and other delectable marine delicacies. The local cuisine features a wide array of seafood dishes, prepared with a blend of traditional spices and flavors. From spicy curries to grilled delights, the seafood in Puri is a culinary delight that should not be missed.
Please note that Puri attracts not only devotees but also those seeking spiritual solace and wellness. The city offers numerous ashrams and retreat centers where visitors can engage in meditation, yoga, and spiritual practices. These retreats provide a serene and peaceful environment for introspection and rejuvenation.
Plan a guided tour to Puri with our Puri Darshan Packages to see how we help you enjoy your time to the fullest. The top tourist places to visit in Puri are as follows: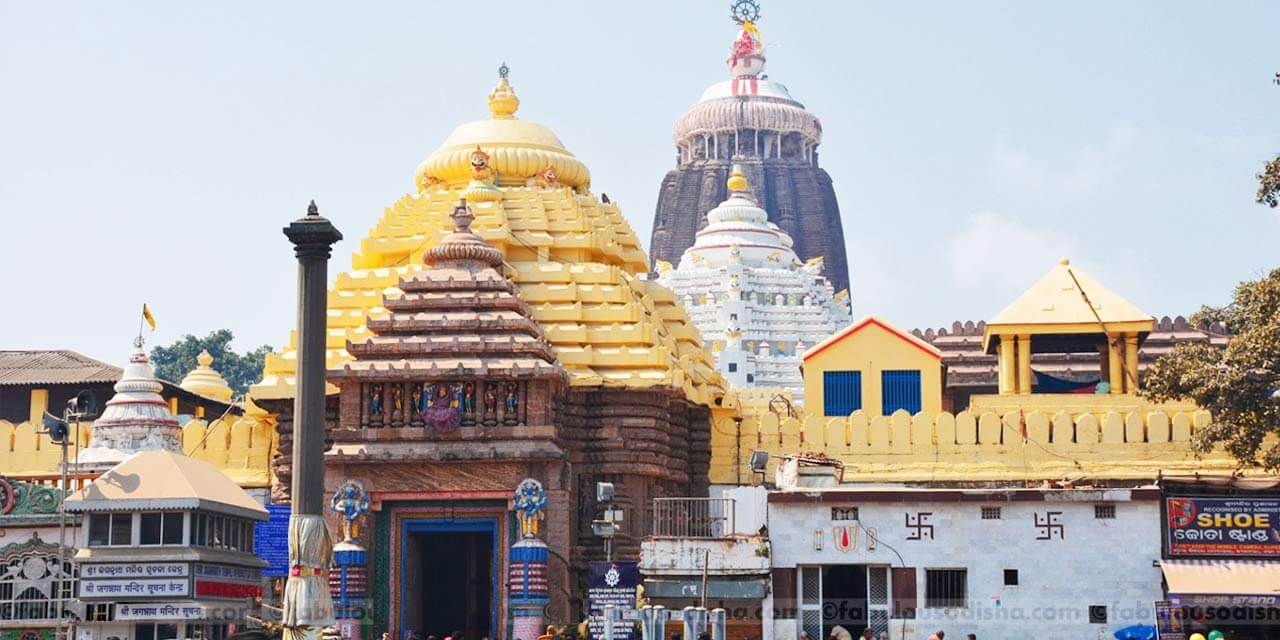 The first tourist attraction that tops everyone's itinerary list is the Sri Jagannath Puri Temple. Tracing its history back to the 11th century, Sri Jagannath Puri Temple is an important pilgrimage site in the country that draws millions of devotees from all around the world every year. It is dedicated to Lord Jagannath who is an incarnation of Lord Vishnu and has a kind of charm that makes people forget everything.
Featuring mind-blowing Oriya architecture, the Sri Jagannath Puri Temple sprawls over an area of about 400000 square feet. It has four entrance gates along with several other minor shrines within the complex. Don't forget to taste the prasad offered at this pilgrimage site; the prasad is prepared with utmost love, care, and affection and is served to thousands of devotees every day.
The best time to visit the Sri Jagannath Puri Temple is during the rath yatra which is usually organized in June/July month annually. At this time, many people gather to take part in the rituals and offer their prayers to the deities adorned in colorful attires.
2. Lakshmi Temple
Another place that draws people's attention in Puri is the Lakshmi Temple. Dedicated to Goddess Lakshmi - the Hindu goddess of wealth and prosperity, the Lakshmi Temple is known for its distinct architecture and spiritual ambiance. It features intricate carvings and sculptures, showcasing the rich heritage of Odisha craftsmanship.
Devotees flock to the Lakshmi Temple to seek the blessings of the goddess and offer their prayers for prosperity, abundance, and well-being. It is believed that worshipping Goddess Lakshmi at this temple can bring wealth and good fortune to the devotees' lives.
The temple complex consists of the main sanctum, where the deity of Goddess Lakshmi is enshrined, along with several other smaller shrines dedicated to different deities. The premises also include meditation halls and spaces for religious ceremonies and rituals.
During festivals and special occasions, the Lakshmi Temple becomes even more vibrant and festive. Navaratri, the nine-night celebration dedicated to the goddess, is particularly significant. Elaborate decorations, devotional music, and cultural performances create an atmosphere of joy and devotion.
3. Chilika Lake
Chilika Lake is the next popular point of interest in Puri which combines nature's splendor with cultural richness. It is a great escapade for all those who are looking to spot a diverse range of flora and fauna in an ecosystem and is no less than a heaven for nature buffs.
One of the major attractions of Chilika Lake is its avian population. It is home to a staggering variety of resident and migratory birds, making it a paradise for birdwatchers. Apart from its avian population, the lake also provides shelter to aquatic life including several species of fish, prawns, crabs, and dolphins.
Here you can enjoy the picturesque landscapes and serene surroundings. The tranquil waters when combined with lush greenery look no less than a breathtaking sight. It is dotted with numerous islands, each with its unique charm. Barkul, Satapada, and Rambha are famous tourist spots near the lake, offering boat cruises and other recreational activities like canoeing and kayaking for adventure lovers.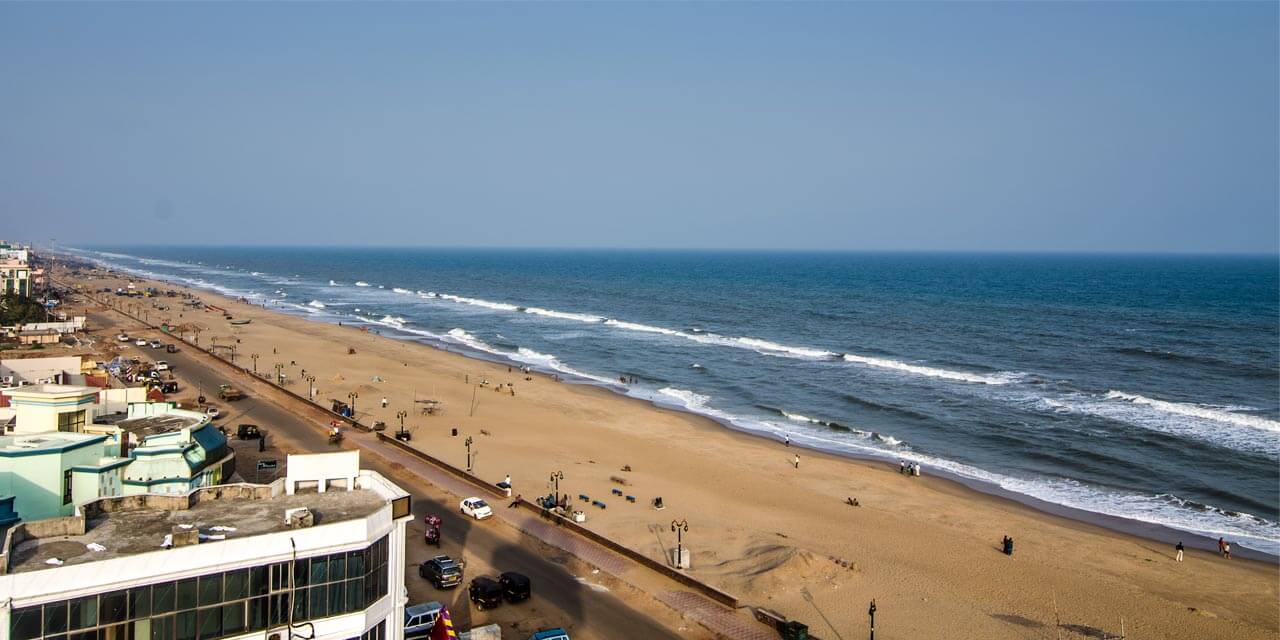 Ideal for all those who are seeking solace and solitude under one roof, Puri Beach is renowned for its picturesque coastline, golden sands, and vibrant atmosphere. It is considered one of the most sacred beaches in India that invite people to soak in the natural beauty, cultural richness, and spiritual aura on their Puri tour.
Stretching for approximately 5 km along the Bay of Bengal, Puri Beach offers breathtaking views of the azure waters, crashing waves, and endless horizons. The beach is blessed with a pleasant tropical climate, making it an ideal spot for relaxation and rejuvenation. The golden sand is perfect for leisurely walks, sunbathing, and building sandcastles.
Puri Beach is not only a place for leisure and recreation but also holds immense religious significance. It is believed that a dip in the holy waters of the beach during the annual Snana Yatra festival can cleanse one's sins and bestow spiritual purification. Devotees and pilgrims flock to the beach to participate in this auspicious bathing ceremony.
Shopping
Shopping in Puri offers a delightful blend of traditional handicrafts, religious artifacts, textiles, and local products. The city is a treasure trove for those seeking unique souvenirs and cultural mementos.
Visit the Swargadwar Market to shop for a wide array of items related to religious worship, such as idols, prayer beads, incense, and sacred texts. Seashell products, reflecting Puri's coastal charm, are another highlight of the bustling market.
If you're interested in purchasing an assortment of seashell jewelry and beachwear, then the Puri Beach Market is the right place to be. For a more curated shopping experience, the Odisha State Emporium is an excellent choice. It showcases authentic Odisha handicrafts, handloom products, and artwork.
While exploring the shopping options in Puri, a visit to the nearby Raghurajpur Craft Village is highly recommended. This heritage village is renowned for its Pattachitra paintings, an art form of Odisha. You can also explore the local bazaars to have a glimpse into the everyday life of local people. Engaging with local vendors and bargaining for prices can add a touch of excitement to your shopping expedition.
---
In conclusion, it won't be wrong to say that Puri is a captivating destination that combines devotion, artistry, and natural splendor, leaving visitors with lasting memories and a deep appreciation for its unique charm.
To make the most of your trip, we recommend you book an all-inclusive Puri Tour Package with us. We at Bhubaneswar Tourism, a division of Holidays DNA, possess in-depth knowledge about the must-visit sightseeing places in Puri.
Our team strives to offer you the best of our services so that you don't miss anything. We want you to experience a smooth and flawless vacation and hence, don't mind walking the extra mile to add a personal touch to the shortlisted packages. Please fill out the Contact Us form to get in touch with us.
How to Reach Puri?
Take a flight to the Biju Patnaik International Airport to cover the maximum distance to Puri in minimal time. It is nearly 60 km away. Outside the airport, you can look for a pre-paid taxi from Ola/Uber or hire a private cab with an experienced chauffeur from the list of top car rental companies in Puri. The journey takes around 2 hours.
Puri is well-connected by train to major cities in India. There are regular train services from cities like Kolkata, Chennai, Delhi, Mumbai, and Bhubaneswar to Puri. The Puri Railway Station is located in the heart of the city, making it convenient for travelers. You can check the Indian Railways website or app for train schedules, availability, and bookings.
The next option is to travel via roadways. Puri has good road connectivity with neighboring towns. National Highway 16 (previously NH-203) connects Puri with Bhubaneswar and other major cities in the region. For your ease, various government and private bus operators provide regular services to Puri from nearby cities.
Lastly, the city can also be accessed by people through the sea as well. The nearest port is Paradip Port, located approximately 125 km away. From Paradip, you can opt for local transportation to get down to the city.