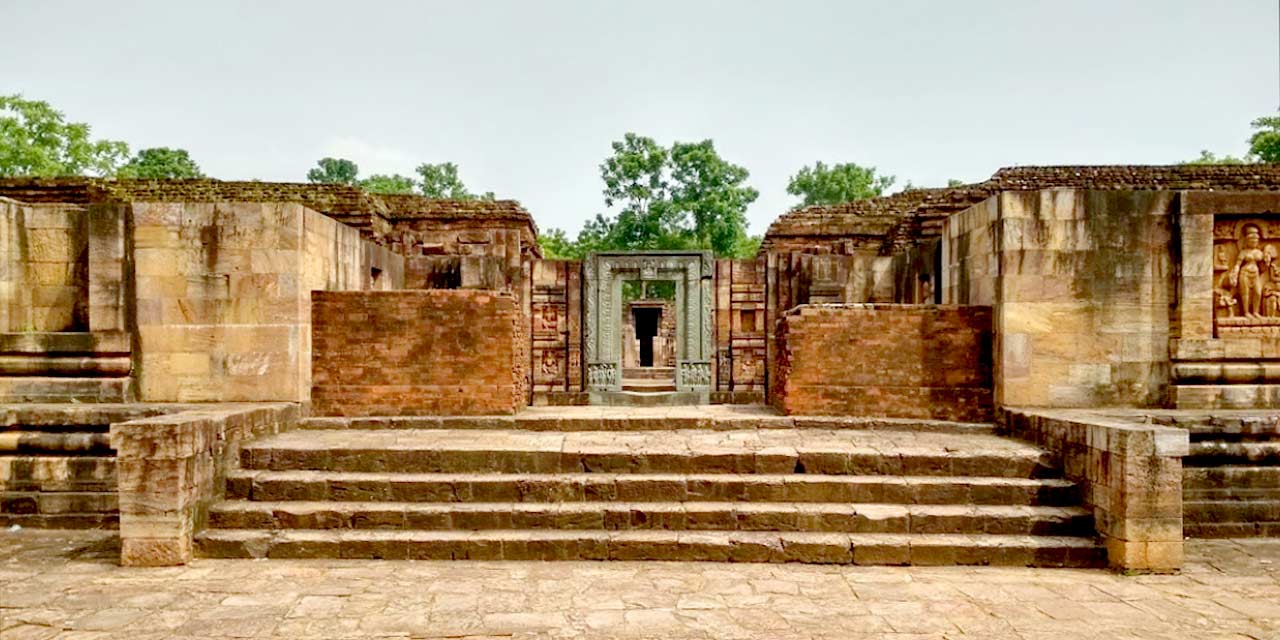 Ratnagiri Buddhist Excavation Bhubaneswar Entry Fee
15 per person for Indians and visitors of SAARC (Bangladesh, Nepal, Bhutan, Sri Lanka, Pakistan, Maldives and Afghanistan) and BIMSTEC Countries (Bangladesh, Nepal, Bhutan, Sri Lanka, Thailand and Myanmar)
0 Free entry for Children below 15 years of age
200 per person for Foreign Tourists
Ratnagiri Buddhist Excavation Bhubaneswar Phone
---
Rating:

| 4/5 stars
Based on total 68 reviews
Ratnagiri Buddhist Excavation Bhubaneswar Address: Ratnagiri, Bhubaneswar, Odisha, 755003, India
Bhubaneswar Tour Packages
Ratnagiri Buddhist Excavation Bhubaneswar Timings
| Day | Timing |
| --- | --- |
| Monday | 9:00 am – 5:00 pm |
| Tuesday | 9:00 am – 5:00 pm |
| Wedesday | 9:00 am – 5:00 pm |
| Thursday | 9:00 am – 5:00 pm |
| Friday | Closed / Holiday |
| Saturday | 9:00 am – 5:00 pm |
| Sunday | 9:00 am – 5:00 pm |
Links:
Website
|
Map
---
Ratnagiri, which lies at a distance of about 100 km from the city of Bhubaneswar, is home to one of the famous Buddhist archaeological sites in Odisha. This excavated Buddhist site lies on a hill between two rivers – Birupa and Brahmani.
The excavations carried out at this site indicate that this place was once an important center of Buddhism in the state. Together with other Buddhist sites – Lalitagiri and Udayagiri, Ratnagiri completes the set of Diamond Triangle of Buddhist centers in Odisha. Ratnagiri, meaning 'Hills of Jewels' in the local language, is comparatively a better excavated site, among the three.
In the words of Prof. Thomas Donaldson of Cleveland University, who is known to have authored many books on the history and art of Odisha and India, Ratnagiri was at par with Nalanda when it came to Buddhist learning. He also mentions that in some of the most sacred Tibetan texts, Ratnagiri has been considered to be the place where the Tantrayana and Mahayana sects of Buddhism originated.
During the excavations at Ratnagiri, archaeologists of the Archaeological Survey of India (ASI) were successful in unearthing remains of a main stupa and three monasteries. In addition to these, many commemorative and votive stupas were found; the former ones being built in tribute of monks with their relics while the latter ones built because of fulfillment of wishes. The presence of these stupas indicates that Ratnagiri was an important pilgrimage place even in that era.
Today, the site is under the supervision of the ASI. It has built a museum at this place, where several excavated relics and sculptures belonging to Ratnagiri have been put on display. The museum provides information about the different phases of excavations carried out at this site.
History of Ratnagiri Buddhist Excavation Bhubaneswar
According to the archaeological studies done at Ratnagiri, it has been ascertained that Buddhism as a religion flourished here from the 5th century AD till the 12th century AD. However, thereafter its downfall began and by the 16th century, it had turned into a ruin. There is some evidence that states that even the famous Chinese Buddhist monk and traveler, Hiuen Tsang had visited this place.
The site of Ratnagiri remained buried in the pages of history until the 1960s, when the ASI began vigorous excavations here. As a result, several stupas and Buddha statues in addition to the monasteries were unearthed. Not only these, several extremely fine sculptures were excavated that today have been kept in the museum nearby while many have been sent to other museums across India.
Image Gallery of Ratnagiri Buddhist Excavation Bhubaneswar
Architecture of Ratnagiri Buddhist Excavation Bhubaneswar
The remains of the Ratnagiri Buddhist site are a testimony to the architectural brilliance of the bygone era. Be it the monasteries, main stupa, Buddha statues, votive stupas, commemorative stupas or the elaborately carved rooms, the architectural craftsmanship is of the highest order.
Monastery 1
It is the most intricately carved and the largest of the three monasteries found at Ratnagiri. This is the only monastery in the country that has a curvilinear roof. The highlight of this monastery is its ornately-carved doorway, which is made of chlorite. This doorway, which leads to an open courtyard, is among the most photographed structures in the world that are associated with Buddhism. In the courtyard, numerous artifacts and relics have been kept, and among these, the main attraction is the huge head of Lord Buddha.
There are many preserved door frames, decayed wall panels and Buddha heads of different sizes in this courtyard as well. The main sanctum of Monastery 1 lies at the end of the courtyard. The sanctum houses a big statue of Lord Buddha, with two beautiful figures of Vajrapani and Padmapani at either side. The remains of Monastery 1 suggest that it consisted of two floors, but what is left of it today is the ground floor with 24 cells.
Monastery 2
This monastery, located west of Monastery 1, is quite smaller in size and only comprises a ground floor with 18 cells. The main shrine in the monastery has an image of Shakyamuni Buddha. Outside the monastery, a number of small carvings, votive stupas and a few small temples with sculptures can be seen.
Monastery 3
This monastery, located north of Monastery 1, comprises a small building with only three cells. In fact, this has been turned into the Ratnagiri Archaeological Museum.
Main Stupa
The main stupa of Ratnagiri lies at a short distance from Monastery 2. It is by far the highest point of this place, where this 17 feet high stupa can be seen, and as per archaeological evidence, it is believed to have been built in the 9th century. It is now in a partially ruined condition. Out of the 700 commemorative and votive stupas found at Ratnagiri, most lie scattered around this main stupa and other small stupas, made of brick.
There lies a 15th century Mahakala Temple, beyond the main stupa, down the hill. Originally, this shrine was constructed over the top of a Buddhist stupa. It was relocated by the ASI to its present location between 1997 and 2004.
Things to do at Ratnagiri Buddhist Excavation Bhubaneswar
There is so much to explore in terms of archaeological remains at the Ratnagiri Buddhist Excavation site. Tourists, who have an inclination towards such archaeology, will be mesmerized by what is on display at this site. They should also visit the museum to find out more about this Buddhist site and the excavations carried out here since the 1960s.
Bhubaneswar Ratnagiri Buddhist Excavation Entry Fee and Timings
The entry fee to visit the Ratnagiri Buddhist Excavation site is Rs. 15 for Indian nationals and Rs. 200 for foreign nationals. The excavation site remains open for visit from 9 am to 5 pm. The museum remains open all days of the week, except Fridays.
How to Reach Ratnagiri Buddhist Excavation Bhubaneswar
The Ratnagiri Buddhist Excavation site lies at a distance of about 96 km from the Biju Patnaik International Airport, while the Bhubaneswar Railway Station is at an approximate distance of 92 km. The Baramunda ISBT, which receives buses from cities within Odisha and neighboring states, is about 96 km away from here.
Tourists can directly take a private cab from top car rental companies in Bhubaneswar to reach this excavation site from Bhubaneswar; it takes about two and a half hours by road. The city of Bhubaneswar is well connected to the rest of the country by road, rail and air transport, and reaching here is never an issue, any time of the year.
Things to keep in mind while visiting Ratnagiri Buddhist Excavation Bhubaneswar
Parking facility is available at the site.
Going beyond the barbed wires and trying to touch the structures is prohibited.
Carrying packed food is advisable since there are no food outlets close by.
Visiting the place in the afternoon should be avoided or when the weather is too hot.
---
Bhubaneswar is a city that has something for everyone. Whether you're looking for a cultural experience, a nightlife adventure, or a relaxing holiday, Bhubaneswar Tourism can help you plan the perfect trip. We offer all-inclusive Bhubaneswar Tour packages or we can tailor-make your itinerary to include all the popular sightseeing places of Bhubaneswar and activities that you're interested in. Our team of experts can offer advice on the best places to stay, eat and drink. Please fill the Contact Us form to help you make the most of your visit.
Location Map for Ratnagiri Buddhist Excavation Bhubaneswar