One of the most vibrant cities of Eastern India is Bhubaneswar - a city that has a unique blend of modernity and old world charm. The new modern infrastructure has gained it a 'Smart City' tag but it has always been known as the 'Temple City of India' as it is home to approximately five hundred Hindu temples. However, the temples are not the only tourist attractions in the city; there are plenty of other places that are definitely worth a visit on a one day or two day-trip to Bhubaneswar.
Reaching Bhubaneswar, the state capital of Odisha, is quite easy as it is well-connected to the different parts of India through road, rail and air transport. To travel within the city and its outskirts, you can avail local taxi, bus and auto services. However, if the plan is to visit the most popular attractions in the city following a planned itinerary, then opting for a private car from top car rental companies in Bhubaneswar is suggested.
A planned tour will give you the opportunity to explore the best tourist attractions of Bhubaneswar in 1 day, 2 days and 3 days with ease. These tour packages include a visit to famous Hindu shrines like Lingaraj Temple, Rajarani Temple, ISKCON Temple; museums like Odisha State Museum and State Tribal Museum; historical sites like Khandagiri & Udayagiri caves and Dhaulagiri Hills and much more.
Bhubaneswar Places to Visit in 2 days
Day 1 Bhubaneswar Places to Visit
Lingaraj Temple
Mukteswara Temple
Rajarani Temple
Parmeshwara Temple
Odisha State Museum
Nicco Park
Day 2 Bhubaneswar Places to Visit
Dhauli Giri Hills
Bindu Sarovar
Sri Ram Temple
ISKCON Temple
Nandankanan Zoological Park and Botanical Garden
Bhubaneswar Places to Visit in 2 days
Day 1 Bhubaneswar Places to Visit
Dhauli Giri Hills
Udayagiri and Khandagiri caves
State Tribal Museum
ISKCON Temple
Ocean World Water Park
Day 2 Bhubaneswar Places to Visit
Deras Dam
Pathani Samanta Planetarium
Biju Patnaik Park
Lingaraj Temple
Brahmeswara Temple
Chausathi Yogini Temple
There are quite a few attractions to visit in Bhubaneswar, with these being the most popular ones: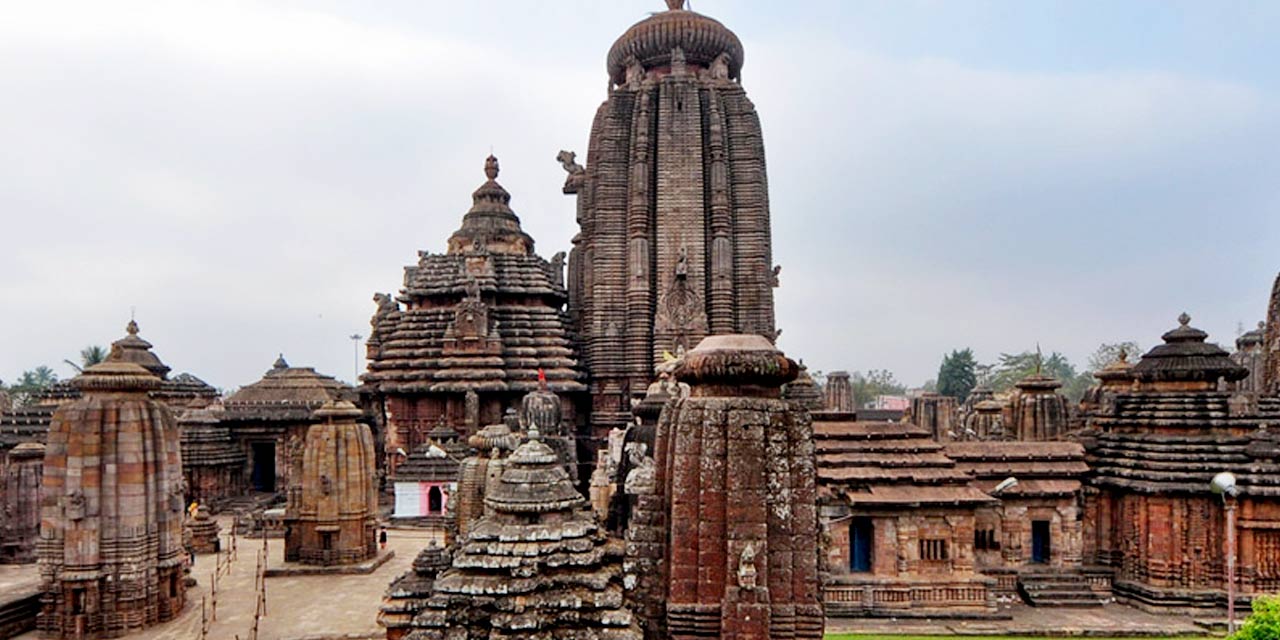 The Lingaraj Temple, devoted to Lord Shiva, was built in the 11th century. It is one the largest and oldest Hindu shrines in Bhubaneswar. Devotees in thousands visit this sacred temple all through the year.
One of the highlights of the temple, besides its stunning Kalinga style of architecture, is the smaller shrines that can be found in its courtyard. This courtyard is enveloped by huge walls, on which beautiful carvings and sculptures can be witnessed. Shivratri is a major festival that is celebrated in this temple with great fervor, with devotees flocking in huge numbers on the day.
Architecture of the temple is something that is truly wonderful and absolutely worth exploring.
2. Bindu Sarovar
Bindu Sarovar is a lake, which is located close to the Lingaraj Temple. As per legends, the lake was created by Lord Shiva with the holy water that he brought for Goddess Parvati, in order to quench her thirst. The lake is about 396 m deep and 213 m wide. A lot of people take baths in this lake.
There is a popular belief that a dip in this holy water eradicates sins and diseases from the body. A popular sightseeing spot, Bindu Sarovar is a must-visit attraction for those seeking a calm and peaceful atmosphere to sit and unwind.
Sitting and relaxing in the tranquil environs of Bindu Sarovar should definitely be in the list of things to do in Bhubaneswar.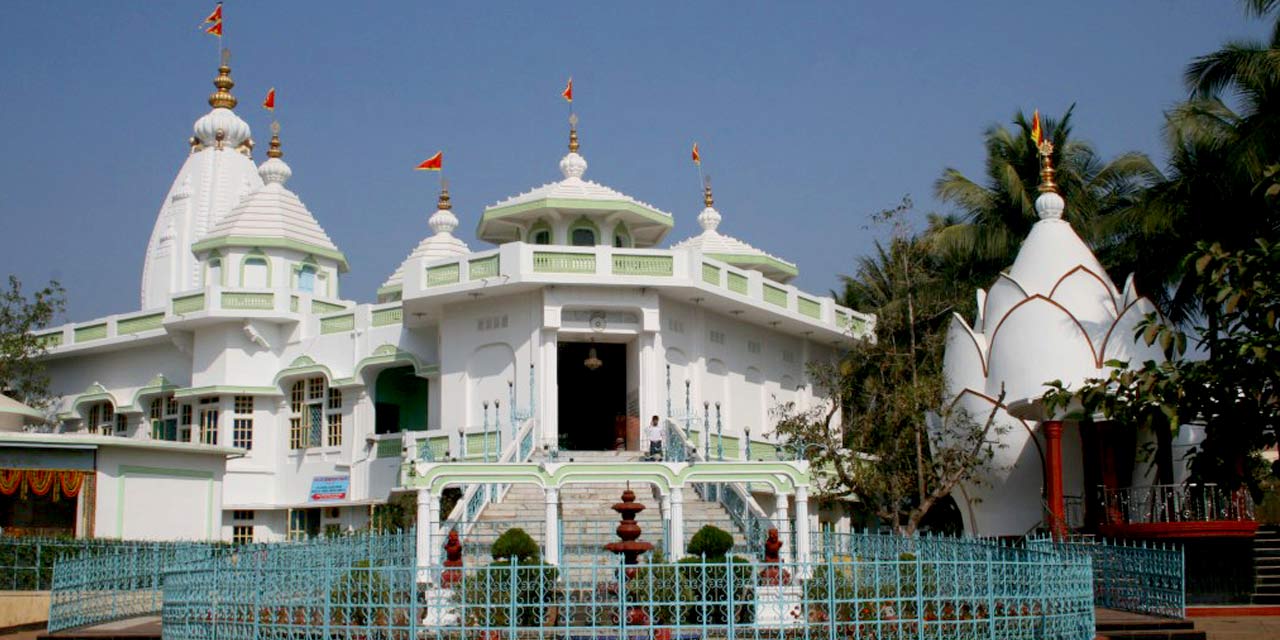 Devoted to Lord Krishna and his brother Lord Balaram, the ISKCON Temple in Bhubaneswar is one of the top attractions of the city. The construction of the temple began in 1975 under the guidance of Sri Gaur Govinda Swami. After its completion in 1991, it was inaugurated by Sri Nityananda Prabhu. Also called as Shri Krishna Balaram Temple, it is a center of spiritual discourse on the teachings of Lord Krishna.
The peaceful atmosphere and the beautiful architecture of the shrine will definitely impress tourists.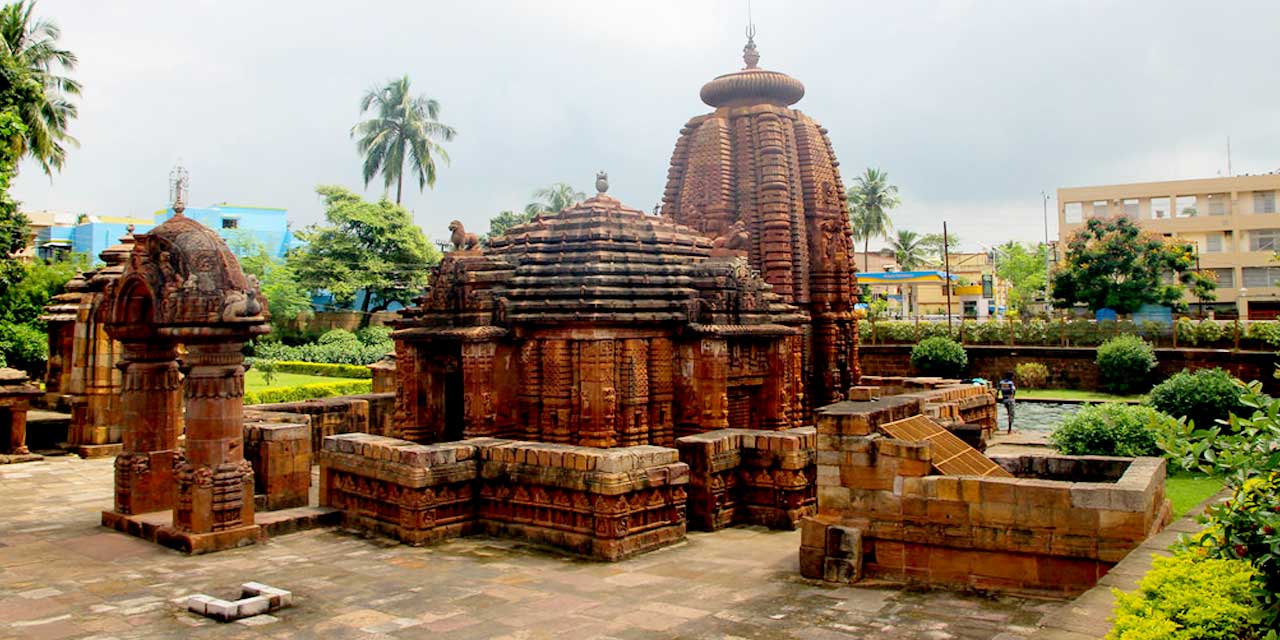 Built in the 10th century, the Mukteswara Temple is dedicated to Lord Shiva. This 35-feet high shrine is made of red sandstone and is known for its fantastic sculptures and carvings, so much so that it is considered as a 'Gem of Odisha'.
However, the most striking aspect of the temple is its arched gateway called the Torana, which has some delicate inscriptions that are simply outstanding. Another interesting feature of the temple is its pyramid-shaped roof and square-shaped building.
Those with a keen eye for ancient architecture will be simply awestruck by its artistic structure.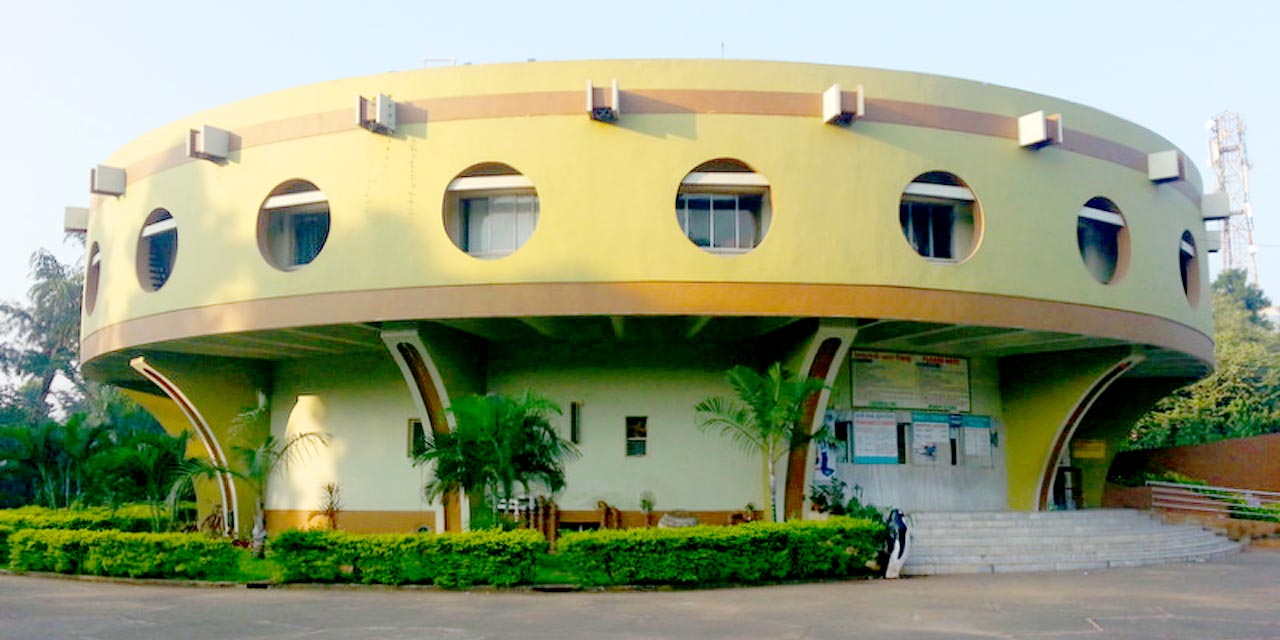 Pathani Samanta Planetarium, spread over an area of approximately 5 acres, was established in 1990. Named after Pathani Samanta – a renowned and distinguished scholar in Indian Astronomy – this planetarium is among the few places in the country where shows are held to educate people and especially students on Space Sciences, Astrophysics and Astronomy. A better understanding of the physical presence of different celestial bodies in our universe and their positions can be gained at this planetarium.
This is an ideal attraction for children and those who have an inclination towards the wonders of the universe.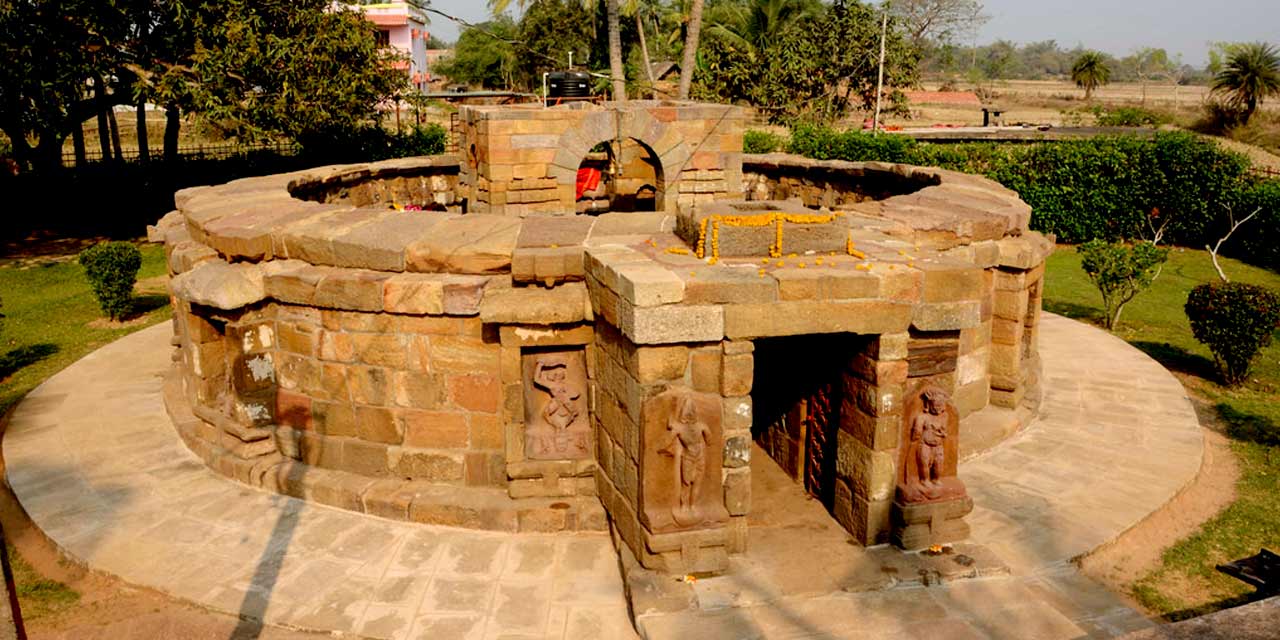 The Chausathi Yogini Temple at Hirapur, about 13 km away from Bhubaneswar, was built in the 9th century. Associated with the Yogini cult that practiced tantrism and yoga, this temple is one of the four surviving Yogini temples in India. The presiding deity of this circular-open roofed shrine is Goddess Kali.
The name Chausathi (sixty four in Odia) is associated with the Chakra that has sixty four spokes and is an object of worship. Presently under the supervision of the Archeological Survey of India, this shrine remains today the best-preserved Yogini temples in India.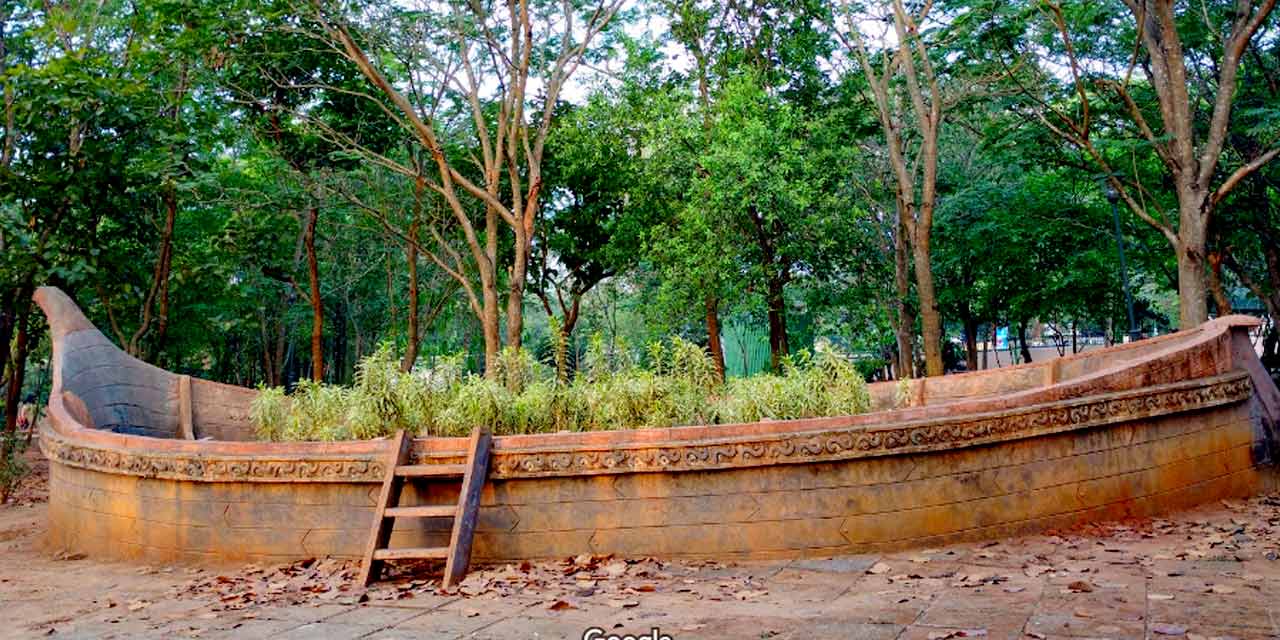 The Biju Patnaik Park in Bhubaneswar has been built in honor of former Chief Minister of Odisha – Shri Biju Patnaik. Also called the Forest Park, the place is spread over an area of seven acres of land featuring musical fountains, jogging tracks, children's play area and well-maintained, manicured garden area.
A statue of Biju Patnaik has also been installed inside the park. Maintained by the Bhubaneswar Development Authority, the park is an ideal place to sit and relax. Locals come to the park for their morning and evening walks.
If spending some quality time amidst lush greenery and indulging in playful activities is in mind, then this the perfect place to visit in Bhubaneswar.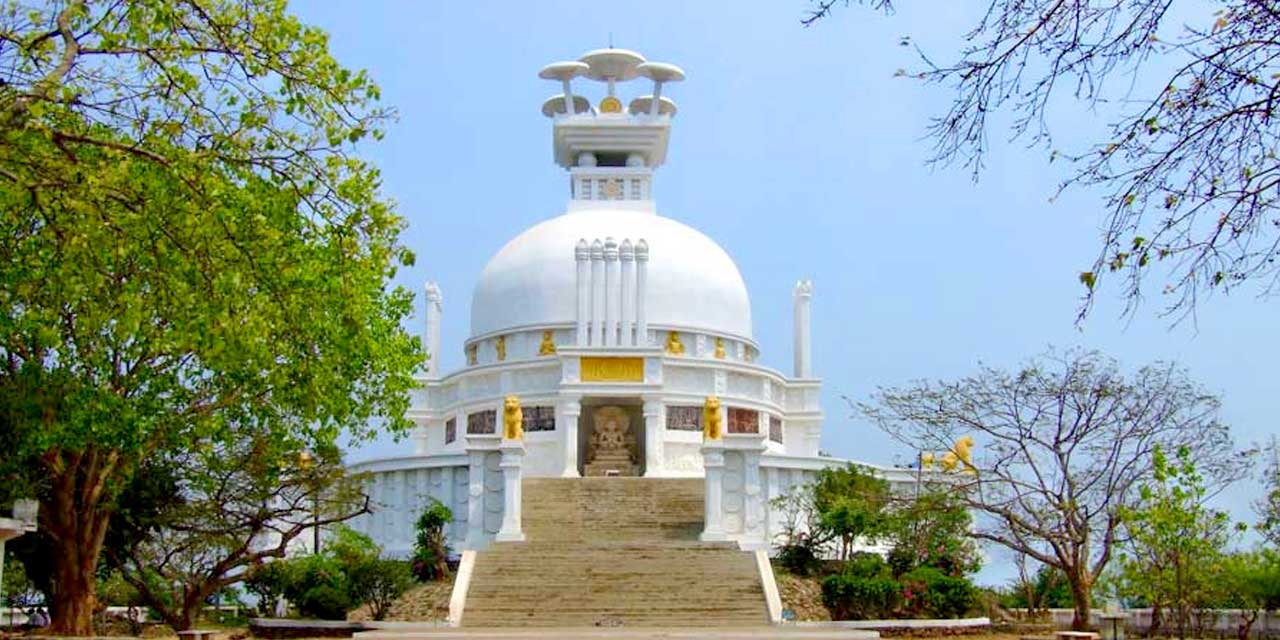 Situated at a distance of about 14 km from Bhubaneswar city, the Dhauli Giri Hills are famous for the Dhauli Shanti Stupa, which is also known as the Peace Pagoda. This stupa has been built in remembrance to the Kalinga War, which was fought between King Ashok and Kalinga Empire around 262 BC to 261 BC.
Thousands of soldiers from both sides lost their lives in the war, and it led King Ashoka into a state of despair. It was this incident that led him to adopt Buddhism.
Besides the Buddhist architecture of the stupa, other things to explore and enjoy at this place are the rock-cut caves and temples, and the evening sound-and-light 3D show, which depicts the story of the Kalinga and Mauryan Empires and the Kalinga War.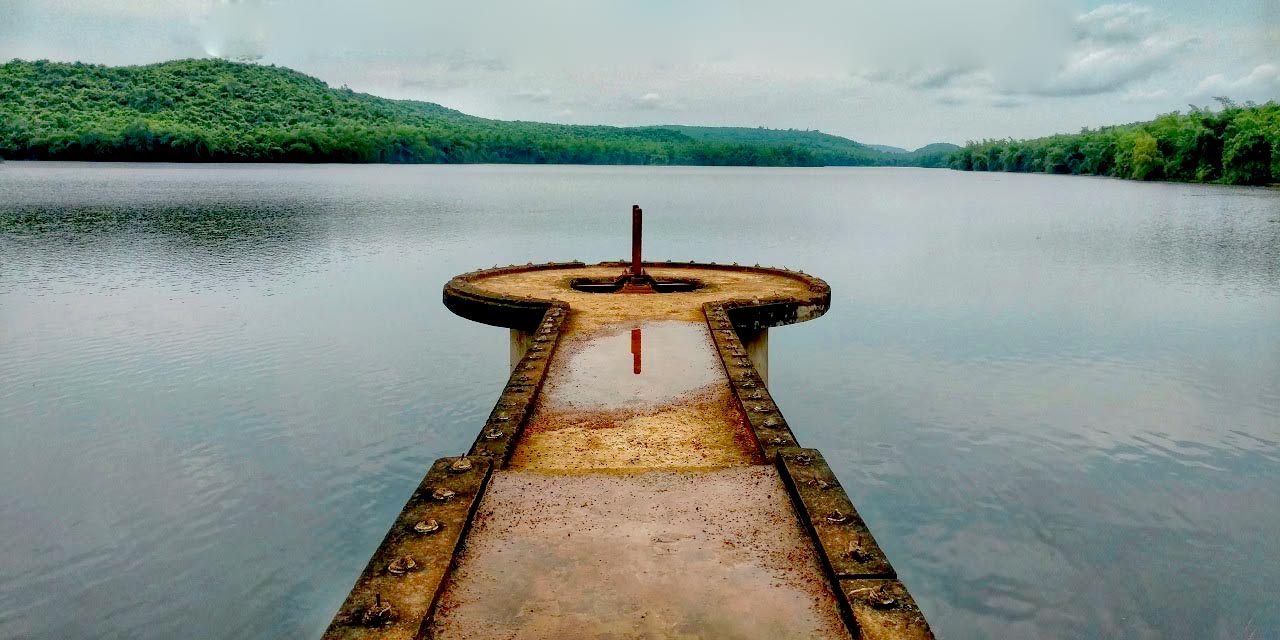 Deras Dam, which is situated inside the Chandka National Park, lies at a distance of approximately 19 km from Bhubaneswar. It is the third largest of its kind in the state. Tourists throng this place across the year to witness the natural beauty all around; however, many prefer to come here in the monsoons when the water level at the dam is quite high. It makes for a dangerous yet fascinating experience.
The dam, being situated inside a national park, is surrounded by greenery. Thus, it is a preferred picnic spot for locals and tourists alike. A 40-km long jungle safari inside the park is something that should excite the adventure seekers while on a visit to the Deras Dam.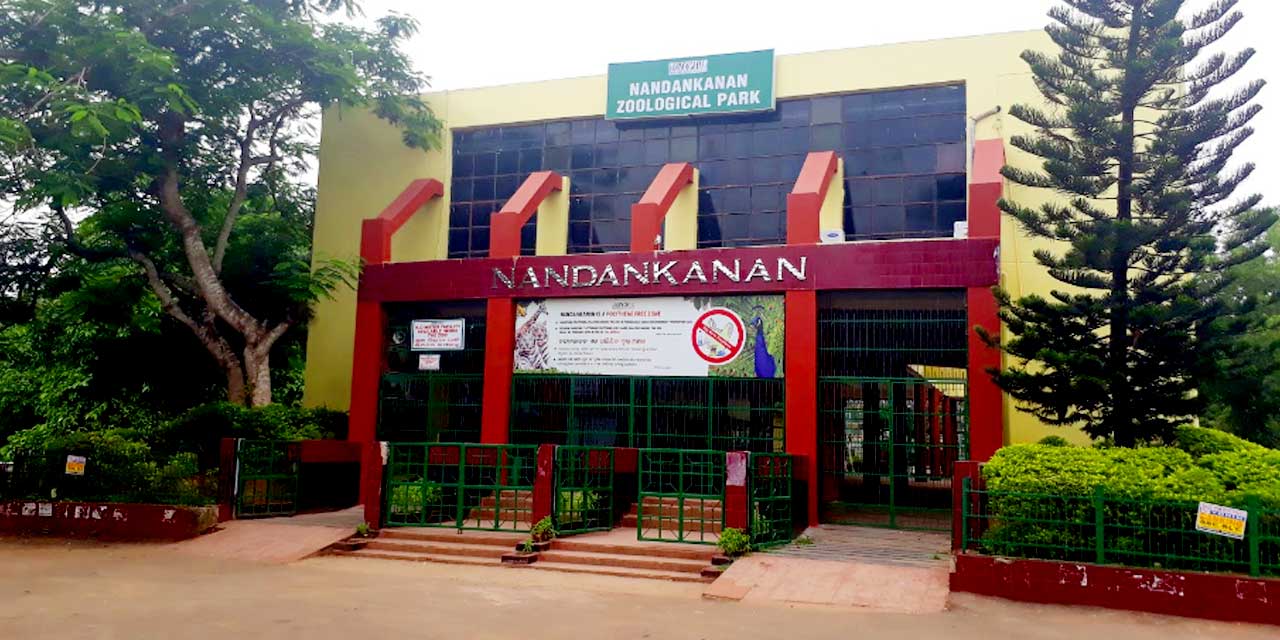 One of the biggest attractions of Bhubaneswar city is the Nandankanan Zoological Park and Botanical Garden, which sprawls over a land area of 988 acres. It was first set up in 1960 as a sanctuary for animals; in 1979, it was declared as a zoo.
It has the distinguished honor for being the first zoo in India to have associated with the World Association of Zoos and Aquariums. This happened in 2009. Home to a large species of bird, animals and plants, the park is rightly named as Nandankanan, which means 'The Garden of Heavens' in Odia.
Besides enjoying the flora and fauna at the park, tourists can go for a boat ride in the Kanjia Lake, which is situated inside the park premises.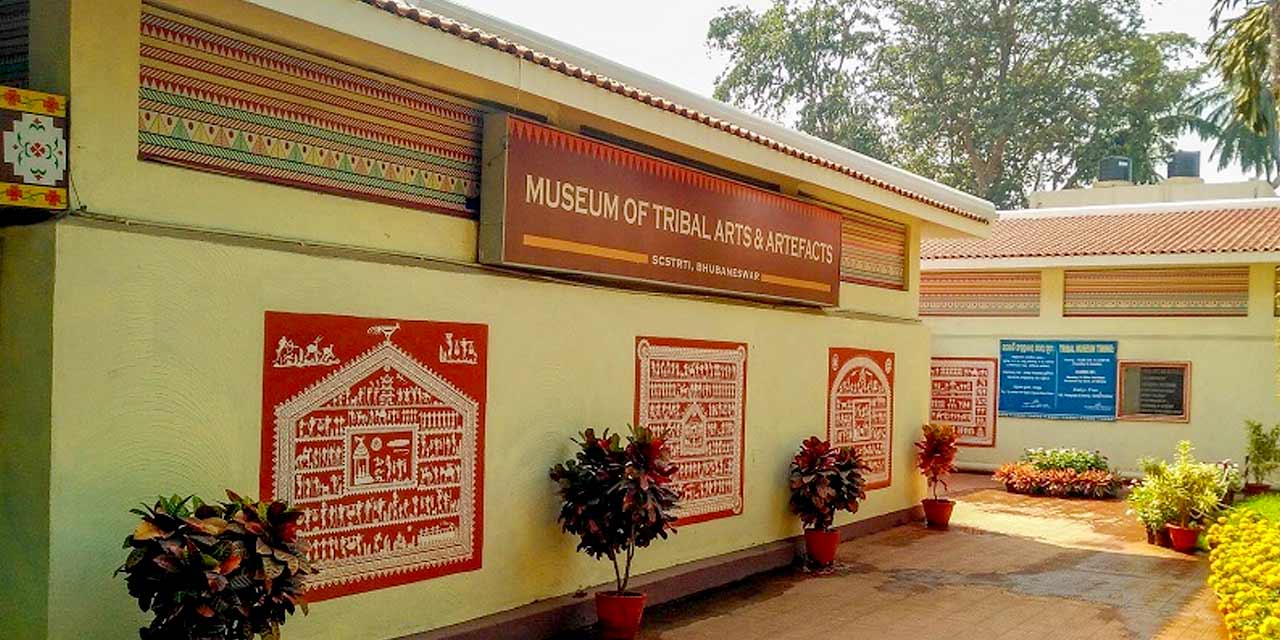 The Museum of Tribal Arts and Artefacts or better known as the Odisha State Tribal Museum is one of the prominent attractions in the city. Established in 1953, it is dedicated to the culture of the 60 tribal communities of Odisha.
The museum has on display several items that depict the lifestyle and culture of the tribal people, especially their attire, tools and ornaments. The Scheduled Castes and Scheduled Tribes Research and Training Institute maintains the museum, which is also called the 'Museum of Man'.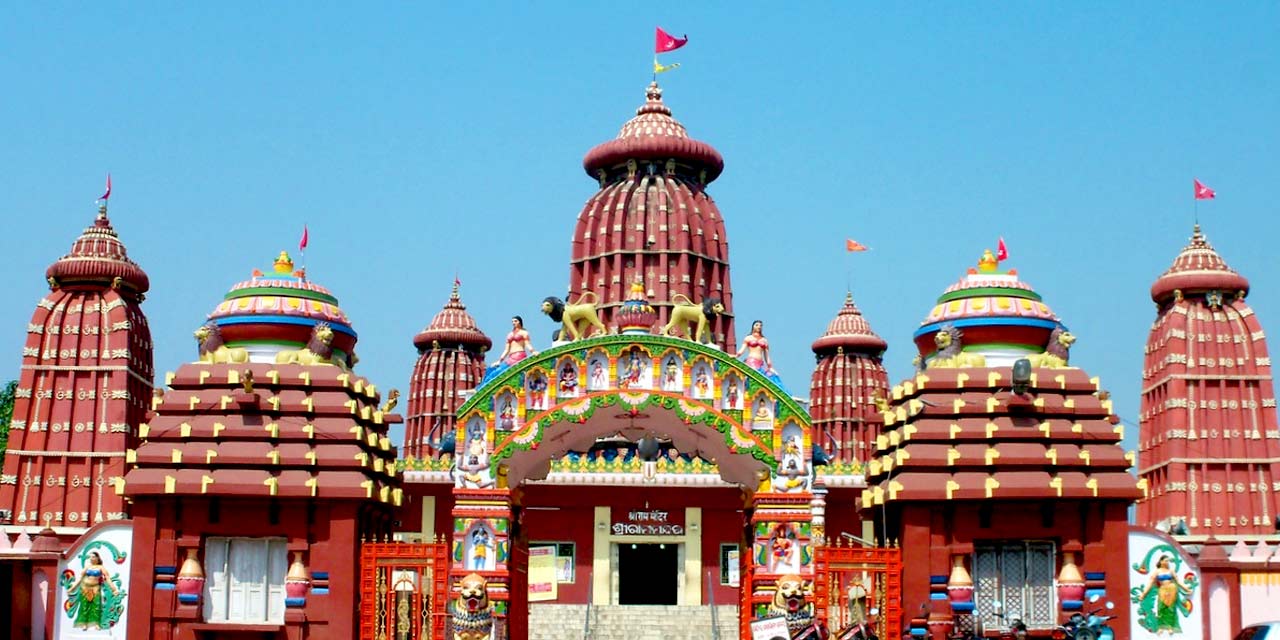 Sri Ram Mandir or Sri Ram Temple is a popular place of worship in the city. The main deity of the temple is Lord Ram. However, the idols of Lord Hanuman, Goddess Sita and Lord Lakshman are also present inside the shrine. An architectural beauty, this temple is located in the central part of the city and hence, receives hundreds of visitors daily.
Among the many sacred temples of the city, this is one that tourists must not miss visiting.
13. Nicco Park
Developed in association with Nicco Japan, the Nicco Park in Bhubaneswar is an amusement park. There are 12 adventure rides in the park, besides game and activity zones. Spread over 25 acres, the park is a favorite among young children and adults alike. Over the years, it has become a perfect getaway spot for the residents of Bhubaneswar. Inside the premises, a number of food joints are also present.
If you are touring the city with your children, then a visit to Nicco Park is a must.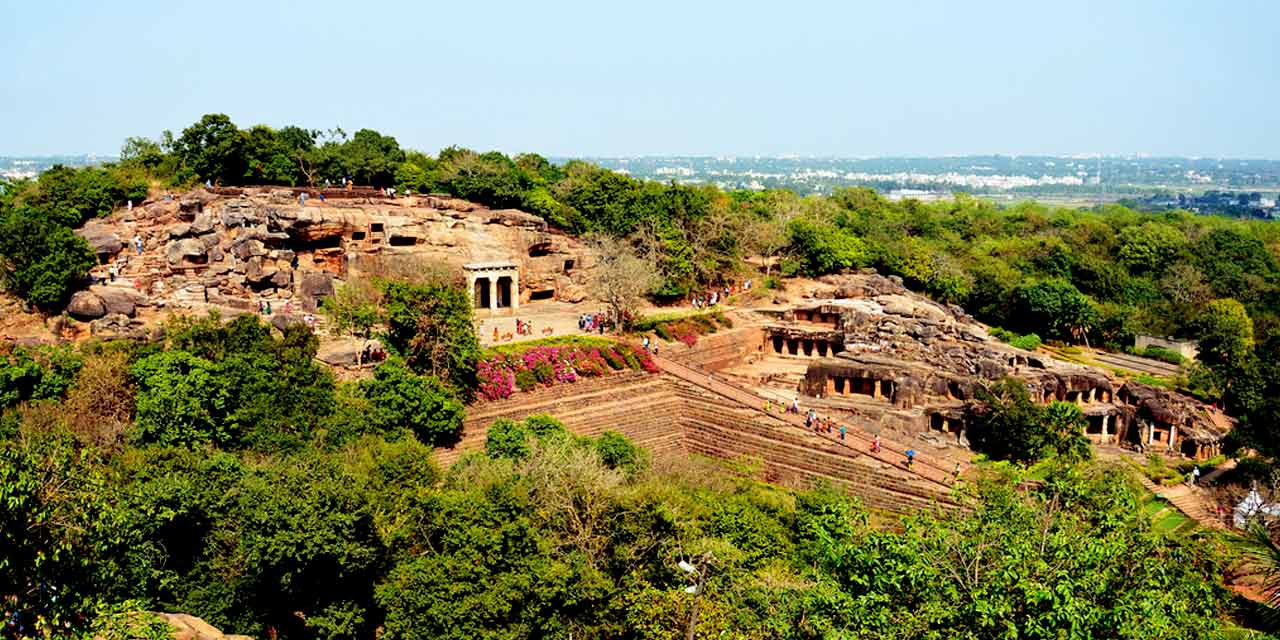 Situated about 7 km from the city centre, the caves of Udayagiri and Khandagiri are among the most popular tourist attractions of Bhubaneswar. Also known as the Twin Hill caves, these Jain rock-cut caves date back to around 1st century BC, when the then king of Odisha (erstwhile Kalinga) commissioned these digging of the caves to create abodes of Jain monks. There are 18 such caves on the Udayagiri Hill while 15 are on the Khandagiri Hill.
These architectural, intriguing wonders from the past are worth exploring.
Things to do in Bhubaneswar
In terms of tourism, any city, besides its tourist spots, is famous for its shopping and nightlife. Bhubaneswar, a cosmopolitan city, is not behind in this aspect. There are several malls and high-end restaurants spread across the city.
While these are great options, tourists can also head to the local markets to make a purchase for the specialties of Odisha like Pattachitra paintings, handicrafts like Pipli Chanduka, stone and wood carvings. The state is also known for its sarees, including Sambalpuri, Bomkai, Berhampuri, etc. These can be bought at different shopping areas of the city.
Food culture in Bhubaneswar is quite good, be it on the streets or at the multi-cuisine restaurants. Those looking to relish local cuisine should definitely try out various non-vegetarian dishes, especially those made with fish, prawn and lobster. A vegetarian specialty of Odisha is Dalma, which too is worth tasting. When it comes to sweets, eating 'Pahala Rasgulla', 'Poda Pittha' and 'Chhena Poda' is a must.
---
A trip to the Temple City of India can be an exciting experience and you must plan a trip to the city for at least two or three days. There are so many tourist attractions in the city that you cannot explore them in a day. However, if that is the case, then we also have planned an itinerary for a one day private car tour of Bhubaneswar.
With our three days or two days Bhubaneswar tour package, you will get ample opportunity to visit the top attractions of the city comfortably and still get time to explore its other aspects like its nightlife and shopping destinations.
Get in touch with us for a memorable tour of Bhubaneswar.