If you're in search of a place where you find everything right from ancient temples to stunning beaches, lakes, gardens, and rich cultural heritage under one roof, then Puri is the right place to be. It is a vibrant tourist destination in India that offers a range of experiences and attractions to impress tourists of all types. Book a Puri Local Sightseeing Tour Package with the team of Holidays DNA to enjoy your time to the fullest.
As the first rays of dawn paint the sky with hues of gold, Puri comes alive with the soul-soothing sound of hymns and chants. The spiritual fervor envelops the air, drawing you into the sacred embrace of its temples and ashrams.
In the depths of Puri's labyrinthine streets, flavors from the sea blend with spices that awaken the senses. The culinary odyssey here is an adventure in itself. Savory delights like the mouthwatering Chhena Poda and the luscious Rasagolla will leave you craving for more, unveiling a culinary romance you won't soon forget.
The moment the sun dips beneath the horizon, a stroll along the tranquil shoreline of Puri's beaches offers a moment of introspection. Watch the waves playfully caress the shores, as if sharing secrets from distant lands.
In Puri, time bends to the will of the universe. As you immerse yourself in the magic that surrounds you, you'll find that every moment is an invitation to explore, discover, and connect. The beauty of Puri lies not only in its architectural wonders and picturesque landscapes but in the unseen moments that stir your soul and leave an indelible mark on your journey.
Plan a guided tour to Puri with us to see how we help you create some unforgettable memories. The top 4 tourist places to visit in Puri are as follows: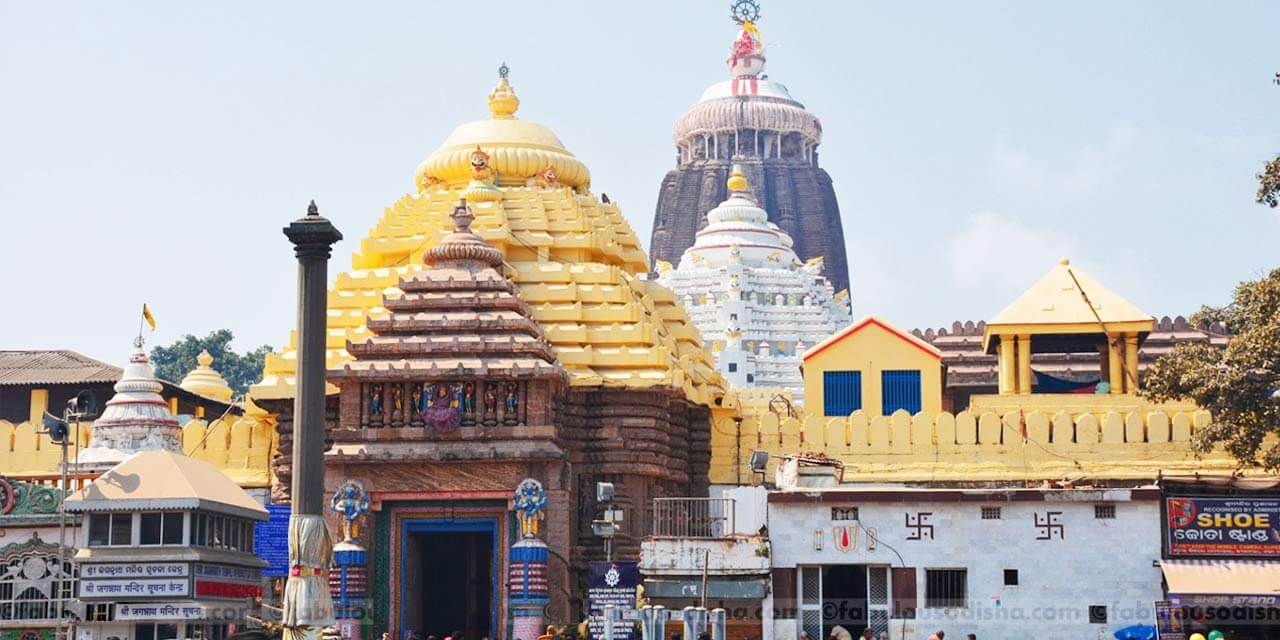 Also referred to as the Jagannath Puri Temple, Shree Jagannath Temple is a revered Hindu pilgrimage site in India. It is dedicated to Lord Jagannath, a form of Lord Vishnu, and is an essential pilgrimage site for millions of devotees from all over the world.
The Jagannath Puri Temple has a long and storied history that dates back to ancient times. The temple's origins can be traced to the 12th century. Over the centuries, the temple has undergone numerous renovations and expansions, making it the architectural marvel it is today.
Chariot Festival is considered the best time to head to the Shree Jagannath Temple. During this grand festival, the presiding deities of Lord Jagannath, his brother Lord Balabhadra, and their sister Devi Subhadra are placed on lavishly decorated wooden chariots and pulled through the streets of Puri by thousands of devotees. The Rath Yatra attracts millions of pilgrims and tourists from across the world, making it a vibrant and colorful celebration of devotion and unity.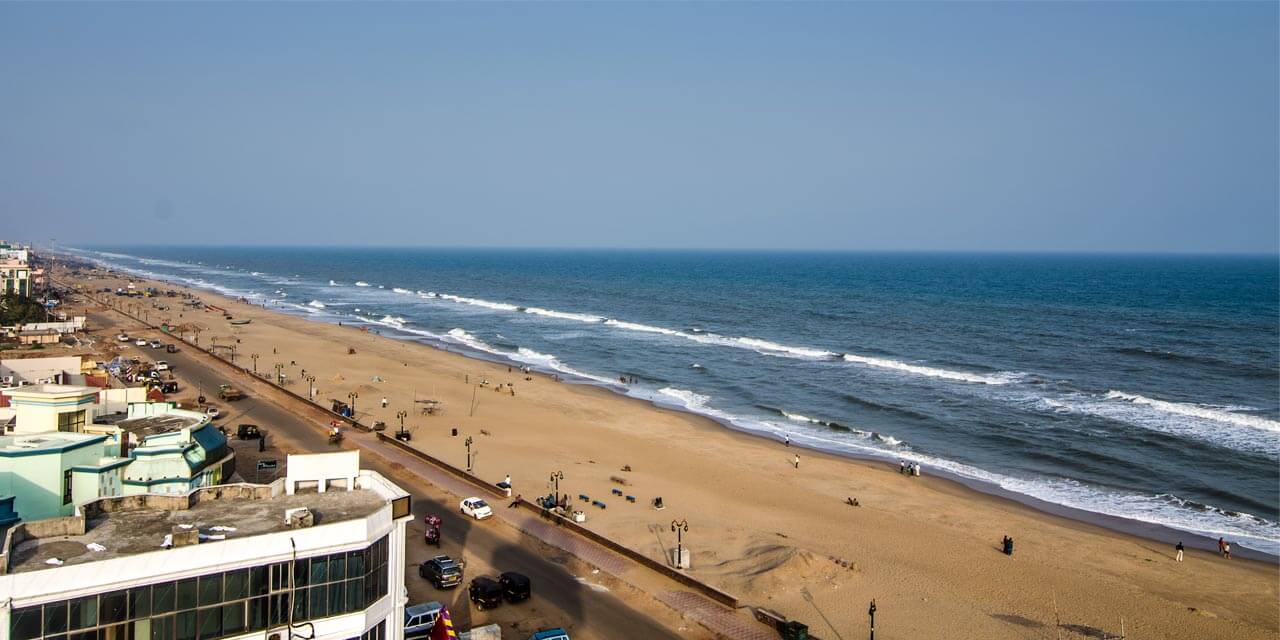 Surrender yourself to the picturesque beauty at Puri Beach. It is counted among the popular beaches in the country that boasts a long and wide coastline with soft golden sand and clear blue waters of the Bay of Bengal. The vast expanse of the beach provides ample space for visitors to take leisurely strolls, play games, and relax. Watching the sunrise or sunset on Puri Beach is a mesmerizing experience, and many visitors make it a point to witness these natural marvels during their stay.
This beach is also renowned for offering a variety of water sports and recreational activities, making it a hub for adventure enthusiasts. As a thrill-seeker, you can indulge in various outdoor activities such as jet skiing, banana boat rides, parasailing, and surfing.
The beach is dotted with colorful beach shacks and stalls as well that present delicious local delicacies and handicrafts, providing a memorable shopping and dining experience to people of all age groups.
3. Chilika Lake
The 2nd largest lagoon in the world, Chilika Lake is a haven for biodiversity, serving as a crucial habitat for a wide variety of flora and fauna. It provides shelter to numerous species of migratory and resident birds, making it a paradise for bird watchers. Some of the species that are common to spot here during the winter season are flamingos, pelicans, ducks, and waders which seek refuge from the harsh winters of their native lands.
One of the most famous inhabitants of Chilika Lake is the Irrawaddy dolphin. Their presence has made it a popular destination for dolphin-watching tours where tourists can experience the joy of spotting these magnificent creatures in their natural habitat. You can also enjoy boating here to soak in the serenity and natural beauty of this lake at its best. The boats range from traditional wooden boats to modern motorized vessels.
4. Raghurajpur Artist Village
All those interested in traditional art forms and handicrafts can head to Raghurajpur Artist Village on their Bhubaneswar tour to learn about India's rich artistic heritage. It is a quaint hamlet that is widely famous for its centuries-old artistic traditions, especially Pattachitra paintings and Gotipua dance.
While the themes of Pattachitra paintings often revolve around Hindu mythology, folklore, and religious stories, Gotipua Dance is a unique dance form where young boys dress up in female attire and perform graceful dance movements.
The village is also dotted with small artisan workshops where visitors can observe the artists at work. From painters crafting intricate Pattachitra paintings to skilled woodcarvers carving out elaborate wooden sculptures, Raghurajpur offers a glimpse into the world of traditional artistry. Tourists can interact with the artisans, learn about their techniques, and even purchase exquisite artworks and handicrafts as souvenirs.
---
Puri has a lot more to explore for its visitors. If time permits, you can add other places to your itinerary list to soak in its real essence. Some of the attractions that deserve your attention are Markandeshwar Temple, Lakshmi Temple, Lokanath Temple, Ganesh Temple, Narendra Tank, Pratyush Ocean World, and Blue Splash Water Park.
Embarking on a journey to Puri with the expert team of Holidays DNA promises to elevate your travel experience to new heights. We at Bhubaneswar Tourism, a division of Holidays DNA, understand that every traveler is unique, and their preferences and interests differ. This is the major reason why our team believes in crafting personalized itineraries tailored to your specific requirements, ensuring that you get the most out of your Puri tour.
With an in-depth knowledge of Puri and its surroundings, the team at Holidays DNA acts as your local guide. We can recommend hidden gems, off-the-beaten-path experiences, and the best spots to savor authentic local cuisine. To know more about us, please fill out the Contact Us form with the required detail.
How to Reach Puri?
Reaching Puri is relatively easy as it is a popular tourist destination with good connectivity to the rest of the country by air, train, and road. Here are the different ways to reach Puri:
By Air: The nearest major airport to Puri is the Biju Patnaik International Airport, which is approximately 60 km away. It receives frequent domestic flights from Delhi, Mumbai, Kolkata, Chennai, and Bangalore. Outside the airport, you can book a taxi from the list of top car rental companies in Puri to commute further to your desired location.
By Train: Puri has its own railway station, Puri Railway Station (PURI), which is well-connected to major cities and towns in India. It falls under the East Coast Railway zone and has regular train services to and from cities like Bhubaneswar, Kolkata, Chennai, Delhi, Hyderabad, and Bangalore, among others.
By Road: If you like road traveling, you can self-drive through national highways. The NH-316 connects Puri to Bhubaneswar, which is the state capital, and the distance can be covered in approximately 1.5 to 2 hours by car or bus, depending on traffic conditions. Buses operated by Odisha State Road Transport Corporation (OSRTC) and private operators connect Puri to other major cities and towns in Odisha and neighboring states.
Apart from buses from neighboring cities and towns, there are luxury and deluxe bus services that operate between major cities like Bhubaneswar, Cuttack, Kolkata, and Visakhapatnam to Puri. These buses offer a comfortable and convenient option for travelers.