Embarking on a journey to Puri with our Puri City Tour Packages is like embarking on a treasure hunt, but instead of gold doubloons, you'll discover a trove of experiences that capture the heart and soul of this coastal haven. Puri isn't just a destination; it's an odyssey of flavors, traditions, and moments that beckon you to dive in and immerse yourself.
Steeped in history and culture, this tourist destination in India holds a magnetic allure that draws travelers from all across the globe – all thanks to its ancient temples, pristine golden beaches, spectrum of adventure activities, and captivating sunset that are no less than a treat to watch.
Combine all this with a feast of fresh seafood and we bet that you would want to be here time and again. You can savor succulent prawns, delectable fish curries, and mouthwatering crab dishes that delight your taste buds with their flavors and aromas.
In Puri, time seems to slow down, allowing you to relish each experience. Engage in conversations with locals, capturing their stories as if they were pearls of wisdom. Rejuvenate your senses with Ayurvedic treatments that promise relaxation and rejuvenation, reviving your spirit. You can do all this and a lot more with our Puri City Tour Packages.
The top 5 places to visit in Puri are as follows: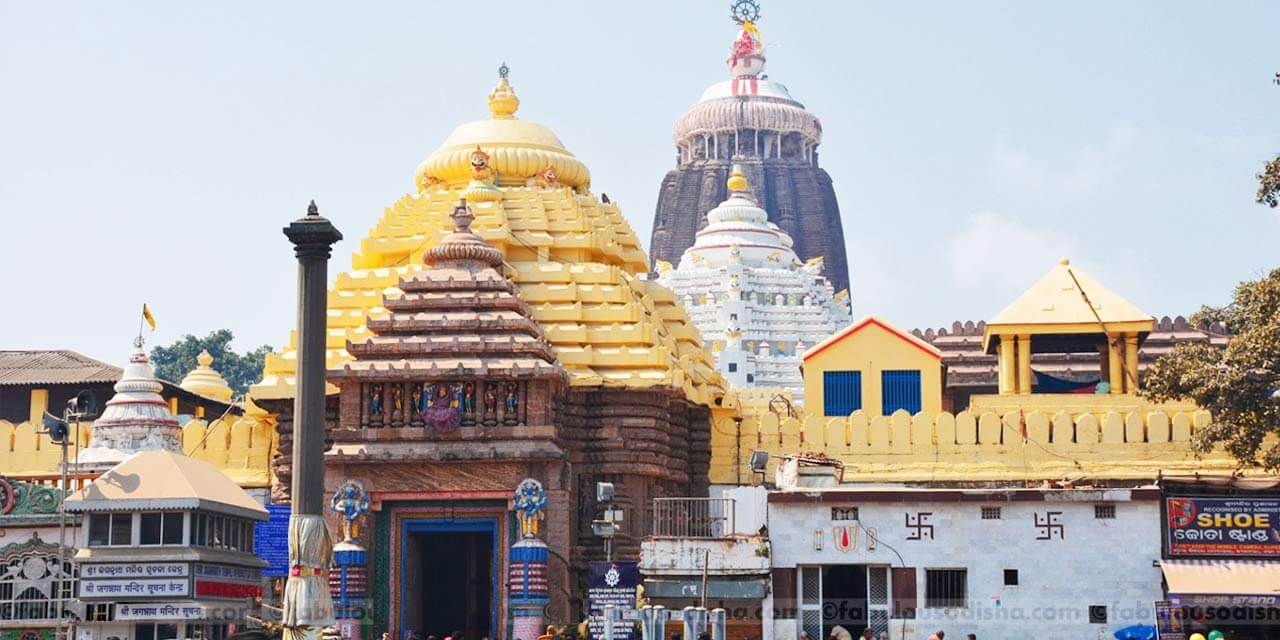 Also referred to as the Jagannath Temple, the Sri Jagannath Puri Temple is the first tourist attraction that strikes everyone's mind whosoever visits Puri, be it for a short or long duration. It is a sacred and iconic Hindu temple that holds immense spiritual significance and is a vital pilgrimage destination for devotees from across the world.
Dedicated to Lord Jagannath who is considered to be a form of Lord Vishnu, the temple is a masterpiece of Kalinga architectural style. Its towering spire (shikhara) rises majestically over the town, and its facade features intricate carvings depicting various stories from Hindu epics and legends.
The Sri Jagannath Puri Temple is particularly famous for its annual Rath Yatra, a grand chariot procession during which the deities Lord Jagannath, Balabhadra, and Subhadra are taken out of the temple and paraded through the streets of Puri. You can see a huge influx of people around the temple at this time of the year, so make sure to arrive early in the morning.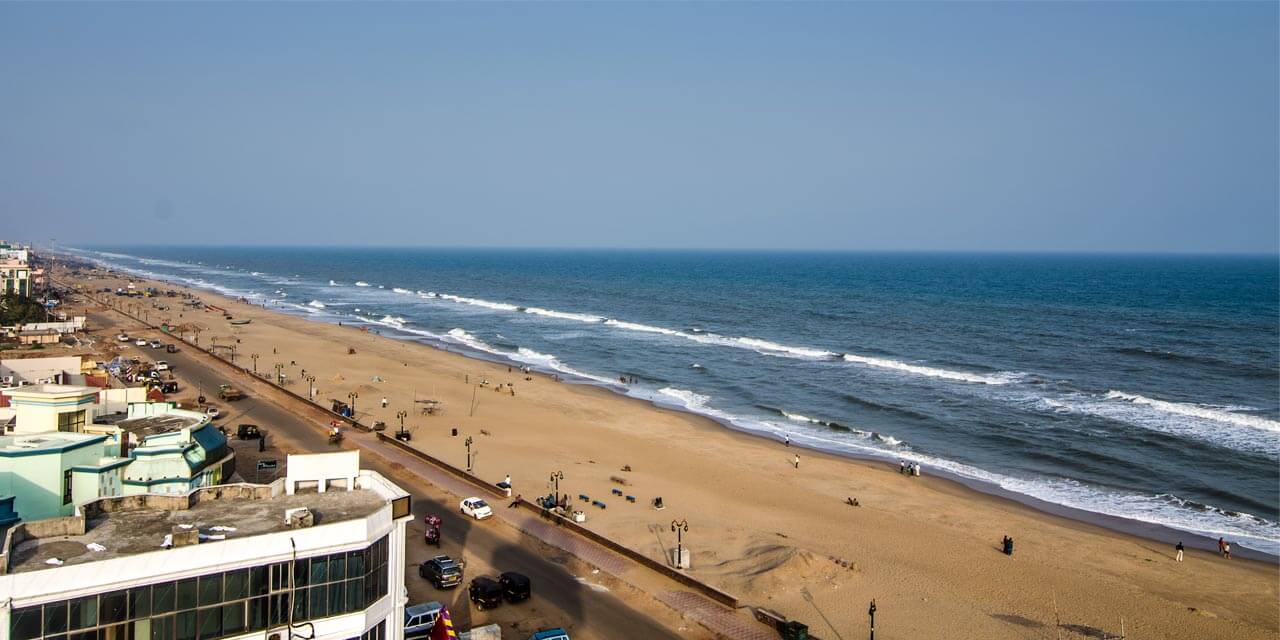 Experience solace and solitude under one roof at Puri Beach. It is a mesmerizing coastal destination that has captured the hearts of pilgrims, tourists, and beach lovers for generations – all thanks to its golden sands, rolling waves, and a blend of spirituality and recreation that inspire thousands of visitors to be there at the beach time and again.
The beach is famous for its captivating sunrise and sunset. Early risers can witness the sun emerging from the horizon, casting a warm golden glow across the sea. Similarly, the sunset paints the sky with hues of orange and pink, creating a breathtaking spectacle.
Beyond its natural beauty, Puri Beach offers a range of activities to engage visitors. The beach is a hub for various water sports like jet skiing, banana boat rides, and parasailing, providing an adrenaline rush for adventure enthusiasts. You can also savor freshly caught fish, local delicacies, and a variety of street food while admiring the sea views at Puri Beach.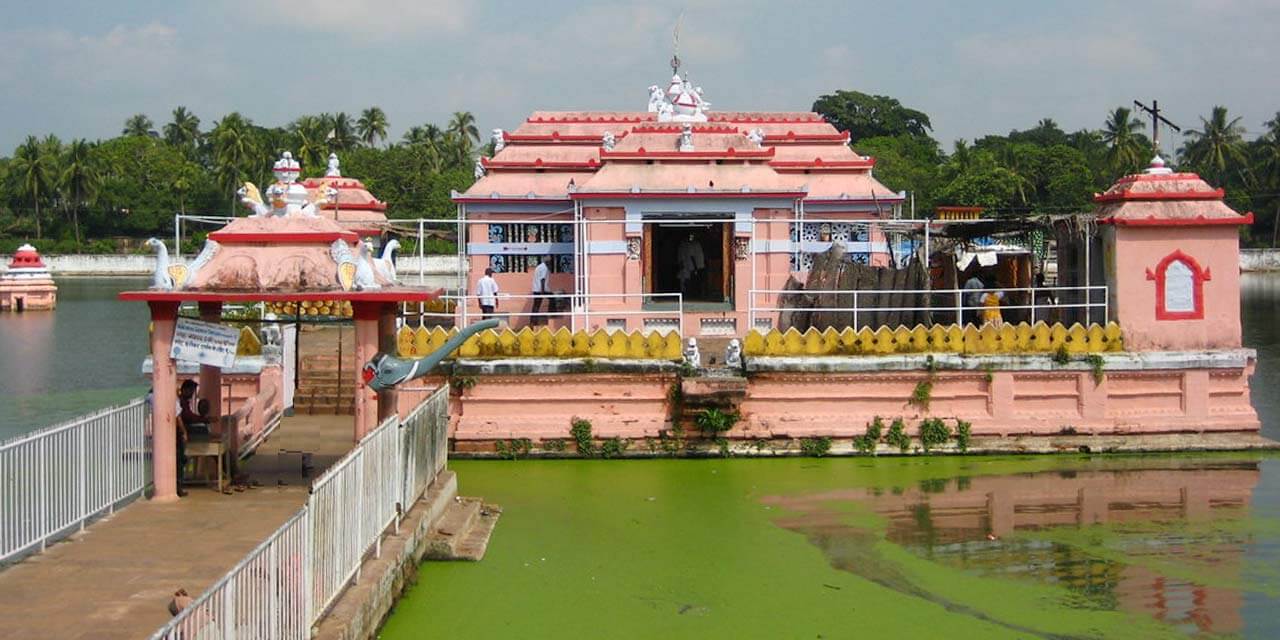 Lying a short stroll away from Sri Jagannath Temple is the Narendra Tank which is no less than an architectural marvel for both locals and tourists alike. Pilgrims believe that taking a dip in the holy waters of this water body before visiting the Jagannath Temple purifies the soul and prepares them for the darshan (divine sight) of the deities.
The tranquility of Narendra Tank, coupled with its historical and religious importance, makes it a place of reverence and reflection. Visitors can experience the spiritual essence of Puri while admiring the architectural beauty of the tank's surroundings.
Please note that the tank's name is derived from King Narendra who is believed to have excavated and renovated it during the 15th century. It is said that the tank was built to ensure a steady supply of water for the temple and its rituals.
Don't miss visiting the Chilika Lake with our Puri City Tour Packages; you'll surely regret otherwise later. The Chilika Lake is a visual masterpiece, with its serene blue waters stretching as far as the eye can see. Its beauty is further enhanced by the lush greenery of its surrounding wetlands, islands, and the gentle hills that form its backdrop. The picturesque landscapes and vibrant sunset make it a paradise for nature enthusiasts and photographers.
One of the highlights of Chilika Lake is the presence of the Irrawaddy dolphins, a rare and unique species that inhabits brackish waters. These dolphins are known for their playful behavior and distinctive appearance, with a rounded forehead and lack of beak. Visitors can embark on boat tours to spot these delightful creatures in their natural habitat.
Exploring Chilika Lake on a boat is a captivating experience. Boat rides allow you to glide over the calm waters, offering glimpses of islands, fishing communities, and diverse avian life. This activity also provides the opportunity to witness the local fishing practices and immerse yourself in the daily lives of the communities that depend on the lake.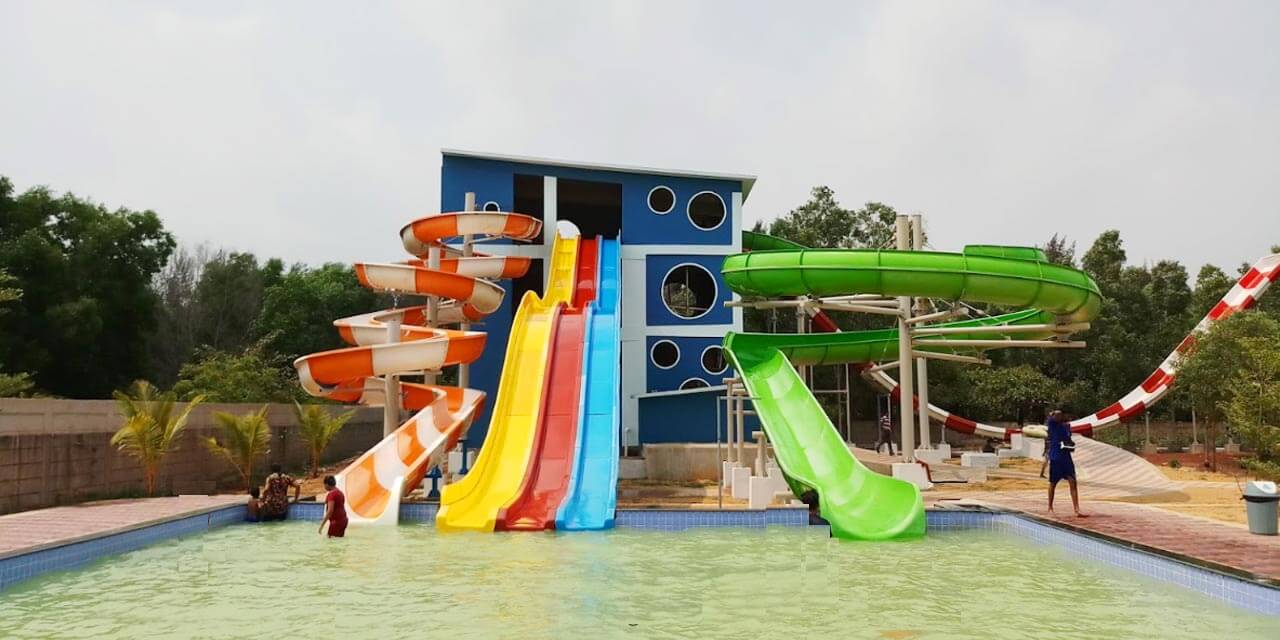 All those interested in water-based fun and entertainment on their Puri Tour can plan a getaway to the Blue Splash Water Park. Nestled at a distance of 10 km away from the city center, the Blue Splash Water Park offers a refreshing escape from the heat and a perfect setting for a day of family-friendly adventure.
From high-speed slides that provide an adrenaline rush to gentler ones perfect for kids, the park offers a range of options to suit different levels of adventure. Guests can enjoy plunging down twists and turns, racing against friends, and experiencing the excitement of water-based rides. There is also a wave pool where you can enjoy the sensation of being in the ocean's waves.
In addition to all this, the Blue Splash Water Park houses a dedicated kids' play area with shallow pools, mini slides, and interactive water features as well. This area is designed to ensure that young visitors have a safe and enjoyable experience, making it a favorite among families.
Shopping
Lastly, shopping in Puri is something that you cannot ignore, no matter how busy you are. The town is known for its vibrant markets and bustling bazaars that cater to both pilgrims and tourists. Based on your interest, you can choose to purchase Sea Shell Crafts, Pattachitra Paintings, Wooden Handicrafts, Religious Artefacts, Traditional Handloom, etc.
Here you can also find bookstores that sell a variety of books to provide insights into the town's spiritual and cultural heritage. What else? If you're interested in beachwear and accessories, you can also get these items within the city.
---
To have a great time in Puri, we recommend you browse our Puri tour packages. We at Bhubaneswar Tourism, a division of Holidays DNA, are an experienced tours and travel company that possess years of experience and expertise in organizing trips to popular tourist destinations in India.
Our team of experts has in-depth knowledge about the local culture and traditions of Puri and hence can provide you with the best guidance when it comes to sightseeing exploration. Based on your interest, you can also request customization and we promise you that we'd be happy to make all the alterations for you. Please fill out the Contact Us form to get in touch with us.
How to Reach Puri?
Getting to the Puri in Bhubaneswar is a bit easy. Depending on your mood and holiday style, you can choose to commute the way you want. Following are the 4 ways:
By Air: The nearest airport to Puri is Biju Patnaik International Airport in Bhubaneswar, which is approximately 60 km away. From the airport, you can hire a taxi or take a bus to reach Puri. The drive takes around 1.5 to 2 hours, depending on traffic.
By Train: Puri has its own railway station, Puri Railway Station, which is well-connected to major cities across India. There are regular trains that operate between Puri and cities like Kolkata, Chennai, Delhi, Mumbai, and Bangalore. The Puri Railway Station is centrally located in the town, making it convenient for travelers.
By Bus: State-run and private buses operate regular services to Puri from cities within Odisha and neighboring states. Buses are also available from cities like Bhubaneswar, Cuttack, Kolkata, and Visakhapatnam. The bus journey provides an affordable and convenient option for travelers.
By Road: Lastly, if you like driving, you can drive your own car through NH 316 which connects Puri to Bhubaneswar and other major cities. Alternatively, choose to book a private cab with an experienced chauffeur from the list of top car rental companies in Puri to enjoy a hassle-free road trip to your desired destination.