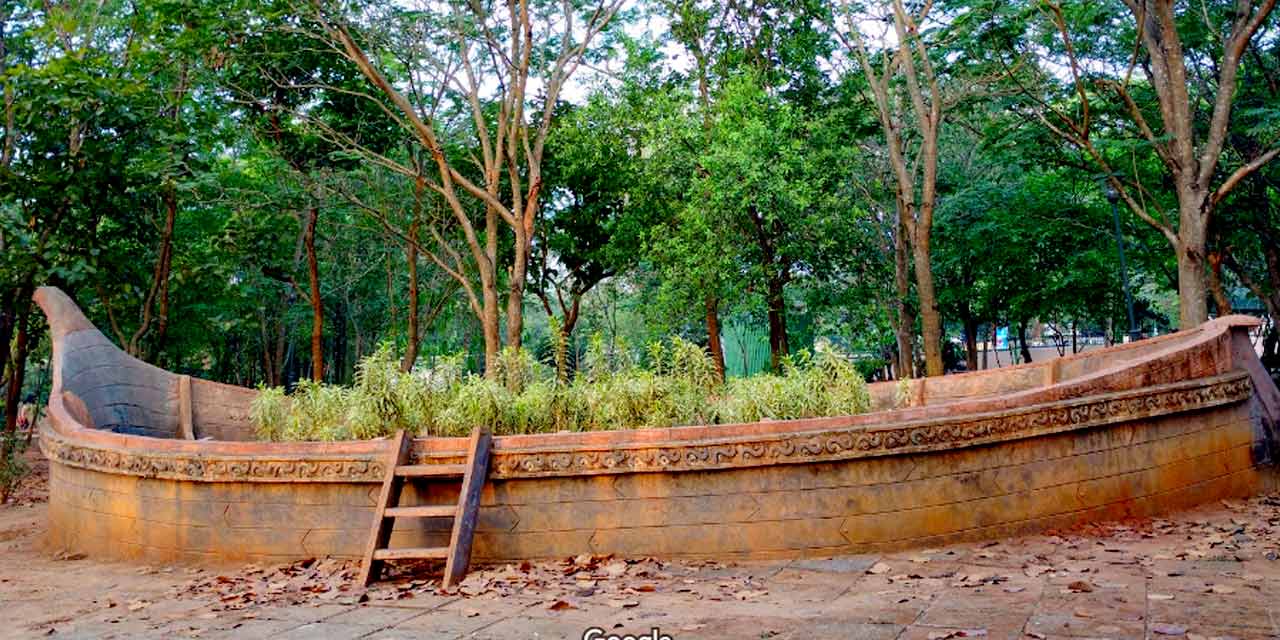 Biju Patnaik Park Bhubaneswar Entry Fee
Biju Patnaik Park Bhubaneswar Phone
---
Rating:

| 4/5 stars
Based on total 58 reviews
Biju Patnaik Park Bhubaneswar Address: Unit 1, Bapuji Nagar, Bhubaneswar, Odisha, 751009, India
Bhubaneswar Tour Packages
Biju Patnaik Park Bhubaneswar Timings
Day
Timing
Monday
4:00 am – 12:00 pm
3:00 pm – 9:00 pm
Tuesday
4:00 am – 12:00 pm
3:00 pm – 9:00 pm
Wedesday
4:00 am – 12:00 pm
3:00 pm – 9:00 pm
Thursday
4:00 am – 12:00 pm
3:00 pm – 9:00 pm
Friday
4:00 am – 12:00 pm
3:00 pm – 9:00 pm
Saturday
4:00 am – 12:00 pm
3:00 pm – 9:00 pm
Sunday
4:00 am – 12:00 pm
3:00 pm – 9:00 pm
Links:
Website
|
Map
---
Biju Patnaik Park in Bhubaneswar is one of the most popular parks in the city. It is located in one of its prime areas – Bapuji Nagar. The park is dedicated to Late Shri Bijayananda Patnaik (fondly called as Biju Patnaik), who was the former Chief Minister of Odisha. A statue of Shri Patnaik has been installed in the middle of the park as homage to him.
The park is an ideal recreational spot for the residents of Bhubaneswar. Many joggers and fitness enthusiasts can be seen here in the mornings and evenings. Groups of friends and families love coming to the park in the evenings to relax and indulge in different fun activities.
History of Biju Patnaik Park Bhubaneswar
The park was originally called Forest Park; later it was renamed as Biju Patnaik Park. On 5th March 2002 – on the birth anniversary of Shri Biju Patnaik, a statue of him was installed in the park. It was inaugurated by Shri Naveen Patnaik, his son and the present Chief Minister of Odisha, along with Shri Ramvilas Paswan, the then Union Minister for Steel and Mines.
Biju Patnaik was one of the legendary leaders of Odisha and his contribution for the state is worth in gold. Shri Patnaik was a politician, freedom fighter and an avid pilot; his brave acts are still spoken about in high regard not only in the state but in the country and abroad as well. When he died in 1997, his coffin was wrapped in the national flags of not just India but Indonesia and Russia as well; such was the stature of this great personality. This park is a small dedication to this great soul.
Architecture of Biju Patnaik Park Bhubaneswar
Spread over an area of approximately 23 acres, this park features big trees, lush green plants, beautiful rosaries and rockeries. There are jogging tracks inside the park for people to walk or jog; there is an open gym inside as well. There is a playing area for children in the park, where a number of playing equipment has been set up for their amusement. Besides these, the park has other interesting things like activity centers, Floating Mountain and Musical Fountain. Boating facility is also available in the park.
Image Gallery of Biju Patnaik Park Bhubaneswar
Things to do in Biju Patnaik Park Bhubaneswar
Biju Patnaik Park is one of the best places in Bhubaneswar to enjoy and relax with family and friends. Tourists visiting the park will definitely enjoy its lush green landscape and can spend some peaceful time here. Going for a boat ride can be fun too and so would be witnessing the floating mountain and the musical fountain. Those traveling with children can take them to the children's play area and activity centers in the park.
After visiting the Biju Patnaik Park, tourists can plan to visit some of the other important attractions of the city including prominent temples such as the Lingaraj Temple, Rajarani Temple and Mukteswara Temple. Besides temples, they can also explore other popular places like Odisha State Museum, Dhauligiri Shanti Stupa, State Tribal Museum, Ashokan Rock Edict and the ancient caves of Udayagiri and Khandagiri Hills.
Biju Patnaik Park Bhubaneswar Timings and Entry fee
There is no entry fee to visit the Biju Patnaik Park in Bhubaneswar. The park remains open throughout the week from 4:00 am to 12:00 pm and 3:00 pm to 9:00 pm.
How to reach Biju Patnaik Park Bhubaneswar
Bapuji Nagar, where the park is located, lies in the central part of the city and commuting till here is not an issue at all. Auto rickshaws, private taxis from top car rental companies in Bhubaneswar and local buses can be easily availed from any part of the city or the railway station, airport or bus stand to reach here.
Bhubaneswar is well connected to different parts of the country through air, road and rail transport. The Biju Patnaik International Airport, which is only at a distance of about 1.3 km from the Biju Patnaik Park, receives regular flights from various Indian cities on a daily basis. On the other hand, the distance between the Biju Patnaik Park and the Bhubaneswar Railway Station is approximately 3.1 km and it takes about 9 minutes to cover this distance.
Things to keep in mind while visiting Biju Patnaik Park Bhubaneswar
Pets are not allowed inside the park.
Littering is prohibited in the premises.
Basic amenities like washrooms, drinking water and sitting benches are available in the park.
---
If you are looking for an all-inclusive Bhubaneswar tour package, then your search ends here. At Bhubaneswar Tourism, a division of Holidays DNA, we design customized holiday packages that include everything from accommodation to transfers and visiting popular sightseeing places of Bhubaneswar. We also offer the best travel deals and discounts on our tour packages which makes us one of the most sought-after tour operators in Bhubaneswar. So, what are you waiting for? Contact us now to know more about our services.
Location Map for Biju Patnaik Park Bhubaneswar