Bhubaneswar, true to its moniker - the Temple City of India, is home to some of the most sacred and beautiful temples of the country. There are approximately five hundred temples in this capital city of Odisha. Besides these holy places of worship, there are a number of other popular attractions that are worth a visit on a tour of this city that lies in the eastern part of India.
The city is well-connected to the rest of the country by air, rail and road transport. By booking a private car tour service, tourists can easily explore these wonderful places and make their trip in Bhubaneswar, quite a memorable one.
The city of Bhubaneswar, which is among the two 'Smart Cities' of the state, today has a modern vibe to it, courtesy its high-rise buildings, posh localities and big IT offices. However, hidden behind all this modernity lies its old-world charm of architecturally mesmerizing temples from the ancient times. A holiday tour of this city offers a unique mix of historical sites, sacred shrines, buzzing marketplaces, and well-maintained museums and parks.
It can be difficult to visit all the top of the attractions of the city in a single day but with our one day tour package, be assured to enjoy a fantastic day, exploring Bhubaneswar.
Bhubaneswar Places to visit in 1 Day - Option 1: Lingaraj Temple, Mukteswara Temple, Raja Rani Temple, Parmeshwara Temple, Odisha State Museum and Nicco Park
Bhubaneswar Places to visit in 1 Day - Option 2: Bindu Sarovar, Lingaraj Temple, Shri Ram Temple, ISKCON Temple and Nandankanan Zoological Park and Botanical Garden
Bhubaneswar Places to visit in 1 Day - Option 3: Dhauligiri Shanti Stupa, Udayagiri and Khandagiri caves, State Tribal Museum, ISKCON Temple and Ocean World Water Park
Here is a list of some of the most popular attractions to visit in Bhubaneswar: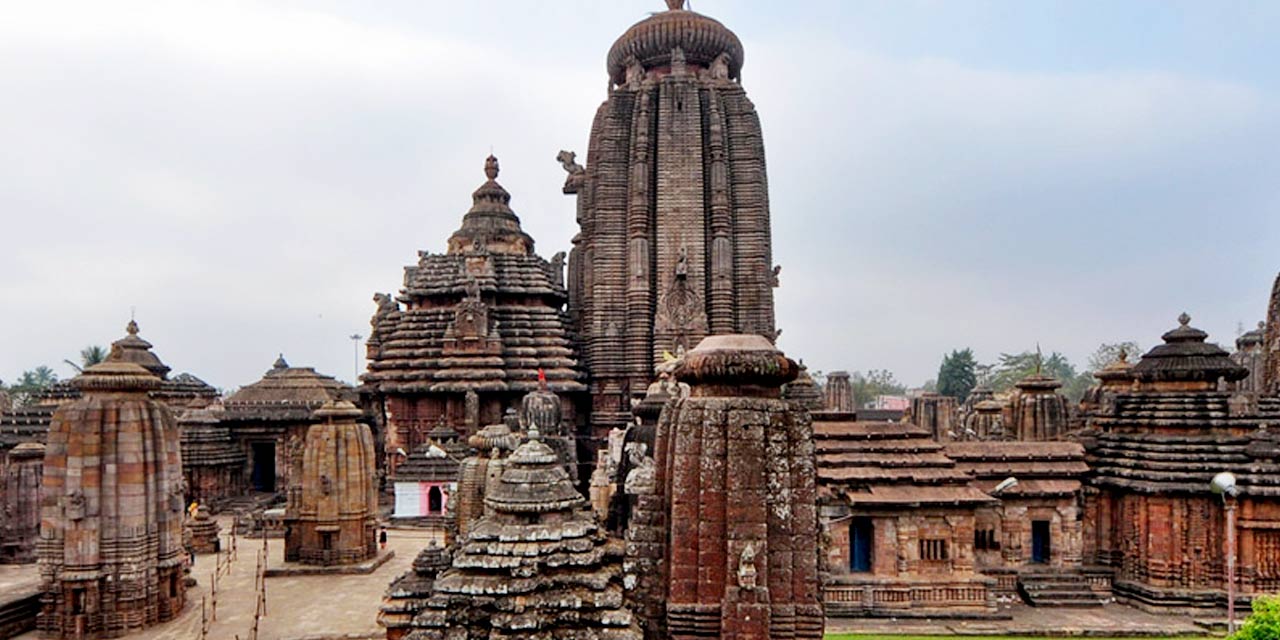 Lingaraj Temple is one of the oldest and largest Hindu temples in the city. Built in the 11th century, this shrine is devoted to Lord Shiva. It has a traditional Kalinga style of architecture. There are about 50 smaller shrines in its courtyard, which is surrounded by huge walls featuring stunning sculptures. The temple receives thousands of devotees each year, and this number increases manifold on the occasion of Shivaratri. The temple's stunning architecture is worth exploring.
2. Bindu Sarovar
Situated close to the Lingaraj Temple, Bindu Sarovar is a lake considered to have been created by Lord Shiva from the holy water he brought to quench the thirst of Goddess Parvati. Hence, this place is believed to be quite sacred by locals.
The lake is approximately 213 m wide and 396 m deep. There is a religious belief that by taking a dip in this lake, a person can get rid of his diseases and sins. Today, the lake is a popular sightseeing and recreation spot for locals as well as tourists. This is the place to visit to relax in a peaceful and calm environment.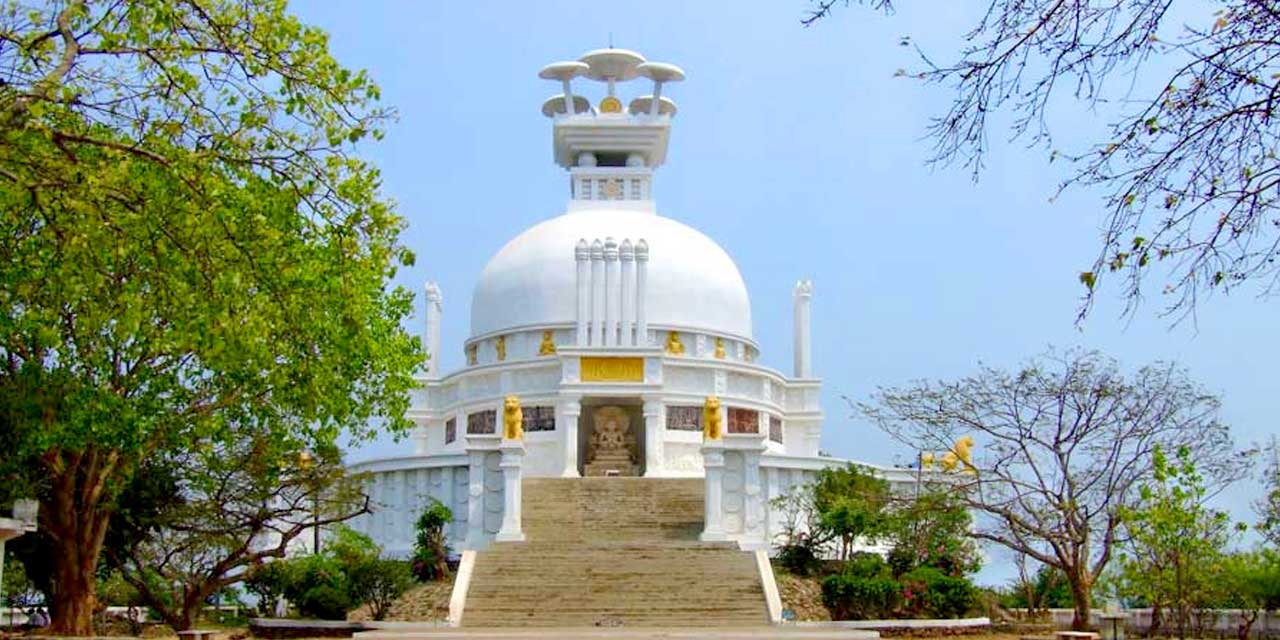 Dhauligiri Shanti Stupa, built in 1972 by the Kalinga Nippon Buddha Sangh and Japan Buddha Sangh with support from the Odisha government, is one of the landmark monuments of Bhubaneswar. Also called as the Peace Pagoda, this holy place lies on the banks of Daya River.
This Stupa was built in remembrance of the famous Kalinga War fought at the banks of Daya River. This was the war that led to King Ashoka's change of heart and his devotion towards Buddhism. One of the attractions to witness here is the famous rock edicts of King Ashoka.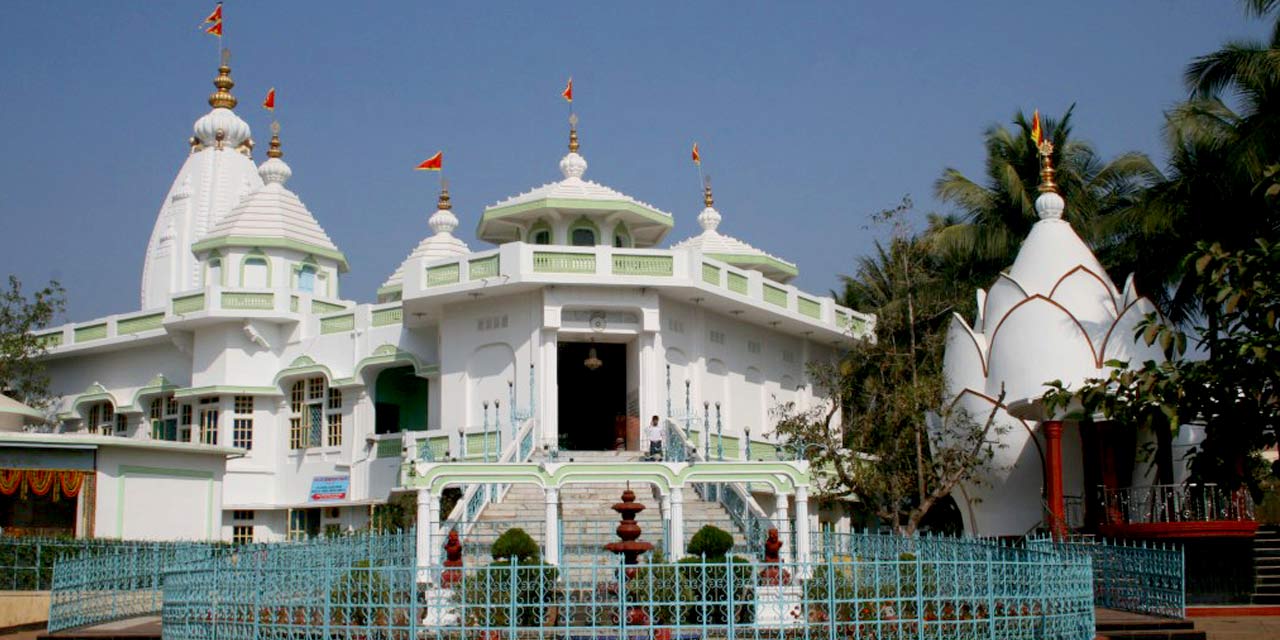 The ISKCON Temple, also known as Sri Krishna Balaram Temple, was commissioned by Sri Gaur Govinda Swami in 1975 and inaugurated in 1991 by Sri Nityananda Prabhu. A center for spiritual learning on Krishna consciousness, the shrine is devoted to Lord Krishna and Lord Balaram.
Many devotees and tourists visit this place of worship as an alternative to the Lord Jagannath Temple in Puri. Listening to the teachings of Srimad Bhagavatam and Srimad Bhagavad Gita by the temple priests can truly be an enlightening experience here.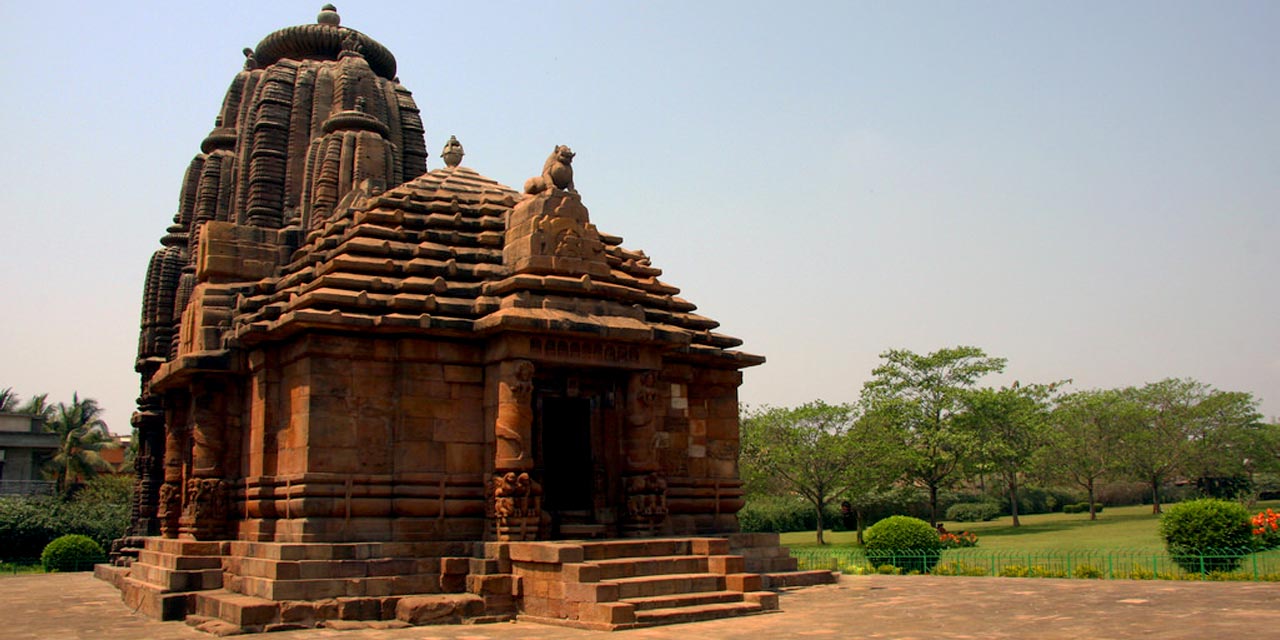 Rajarani Temple, built in typical Kalinga temple style architecture, has no presiding deity but as per local beliefs, it is devoted to Lord Shiva. This 11th century temple is called 'Rajarani' because of the yellow and red sandstone used to build it; locally these colors are called Rajarani.
The shrine is also referred to as 'Love Temple' by locals as many images of couples can be seen beautifully sculpted on its walls. The Rajarani Music Festival, held every year in the month of January-February, is one of the top draw events of the Bhubaneswar city.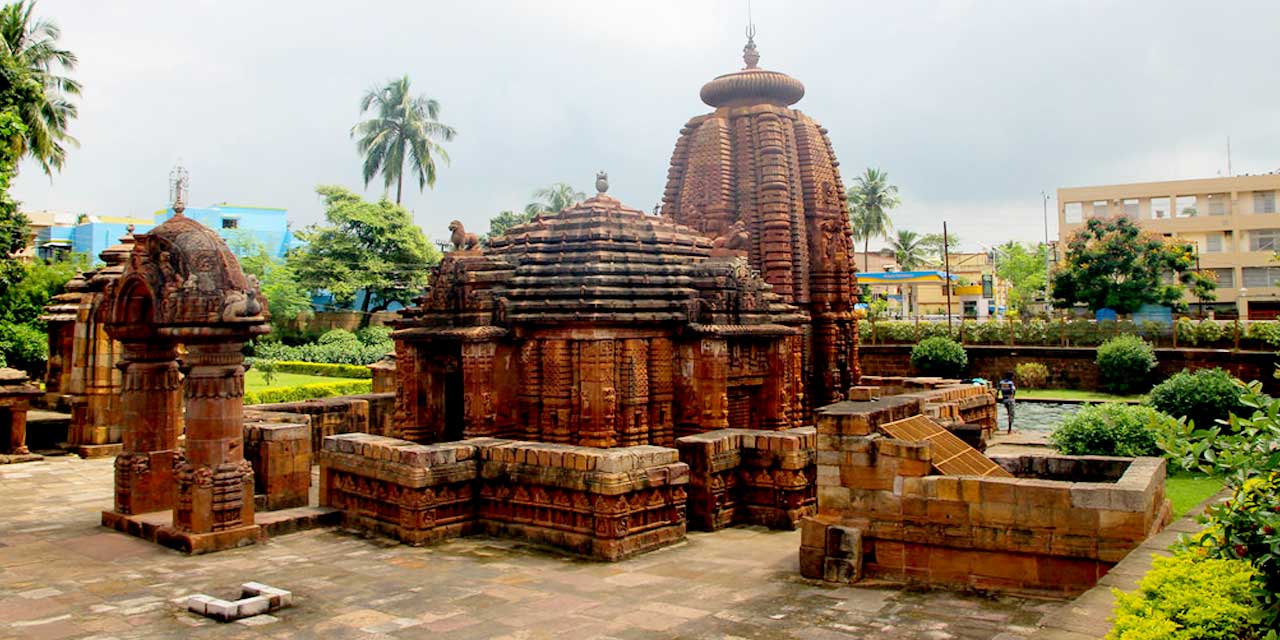 Devoted to Lord Shiva, the Mukteswara Temple is a fantastic example of the craftsmanship of the 10th century. Its intricate carvings and delicate sculpture work is simply mesmerizing; no doubt that it is called a 'Gem of Odisha' for its striking architecture.
Made of red sandstone, this 35-feet structure is hugely famous for its arched-shaped gateway called Torana, which is said to have a bit of Buddhist influence. One of the unique features of the shrine is its square-shaped building and pyramid-shaped roof. Architecture enthusiasts will definitely find this place worth exploring.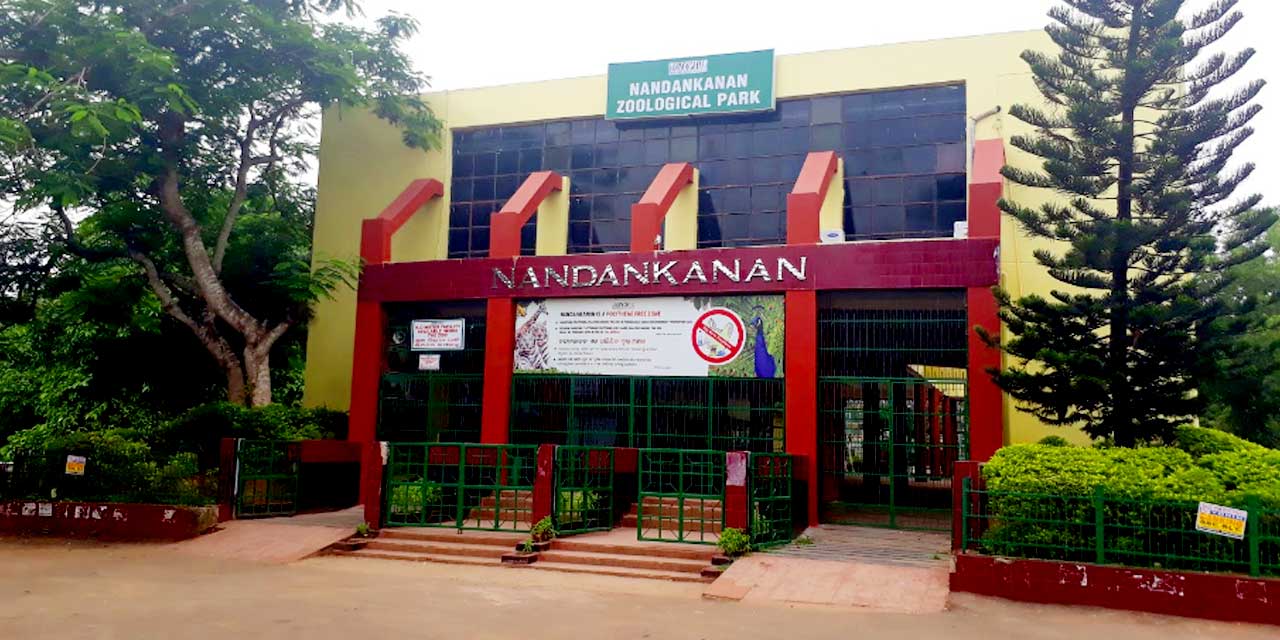 Spread over an area of approximately 988 acres, the Nandankanan Zoological Park and Botanical Garden, is among the biggest of its kind in India and is a top attraction of the city. When it was first established in 1960, it was considered as a sanctuary. Later, it was declared as a zoo in 1979. It has the honor of being the first India zoo to have joined the World Association of Zoos and Aquariums in 2009.
Nandankanan - meaning 'The Garden of Heavens' - is home to a large number of animal, plant and bird species. The availability of boating facilities in the serene Kanjia Lake, which is spread over 134 acres, is a highlight of the park.
8. Nicco Park
Built in 1998, Nicco Park is an out-and-out amusement park, offering some thrilling adventure rides. It was developed under the guidance of Nicco Japan. The park, which is spread over an area of approximately 25 acres, is a popular weekend getaway spot for locals.
There are about 12 adventure rides on offer at the park, along with game and activity zones. There are a number of food joints inside the premises. Tourists, who wish to spend some fun time with their families, will love coming to this place.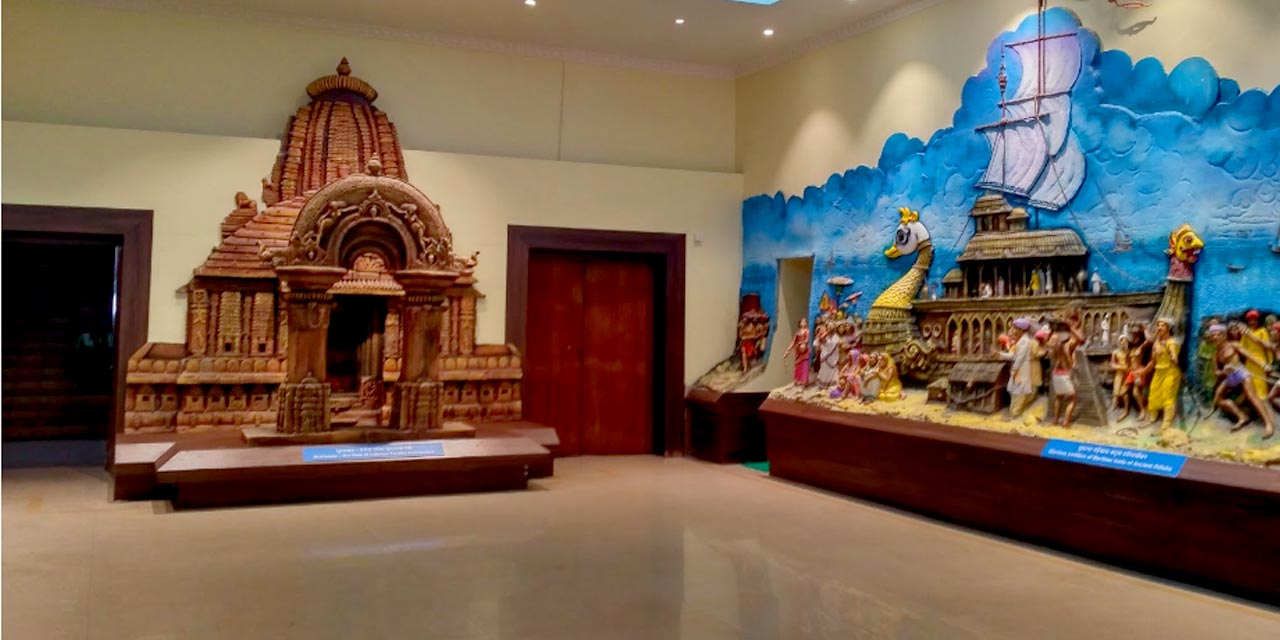 The Odisha State Museum, established by two distinguished professors of Ravenshaw College in 1932, boasts of a large collection of items that have been categorized and put on display at its 27 different sections.
Some of these sections include Contemporary Art, Epigraphy, Art & Crafts, Mining and Geology, Archaeology, Natural History, Anthropology and Numismatics. Its Manuscript section has more than 37,000 palm leaf manuscripts, including that of Shilpashastra, Gita Govinda, Ayurveda, etc.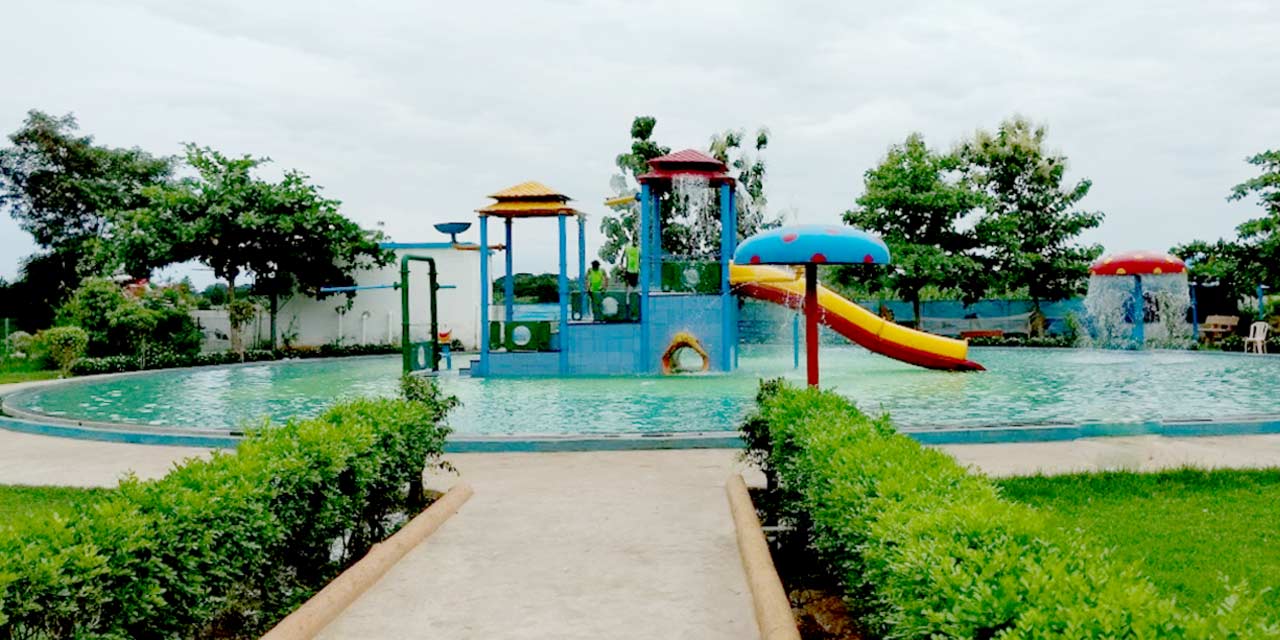 Established in 2008, Ocean World Water Park in recent times has become one of the top attractions of Bhubaneswar. Located at the outskirts of the city, this park features four major water slides and roller coaster rides, along with Wave Pool, Kids Pool and Landing Pool. Its Rain Dance facility is quite a hit among both kids and adults. There are a few eating joints inside the premises as well.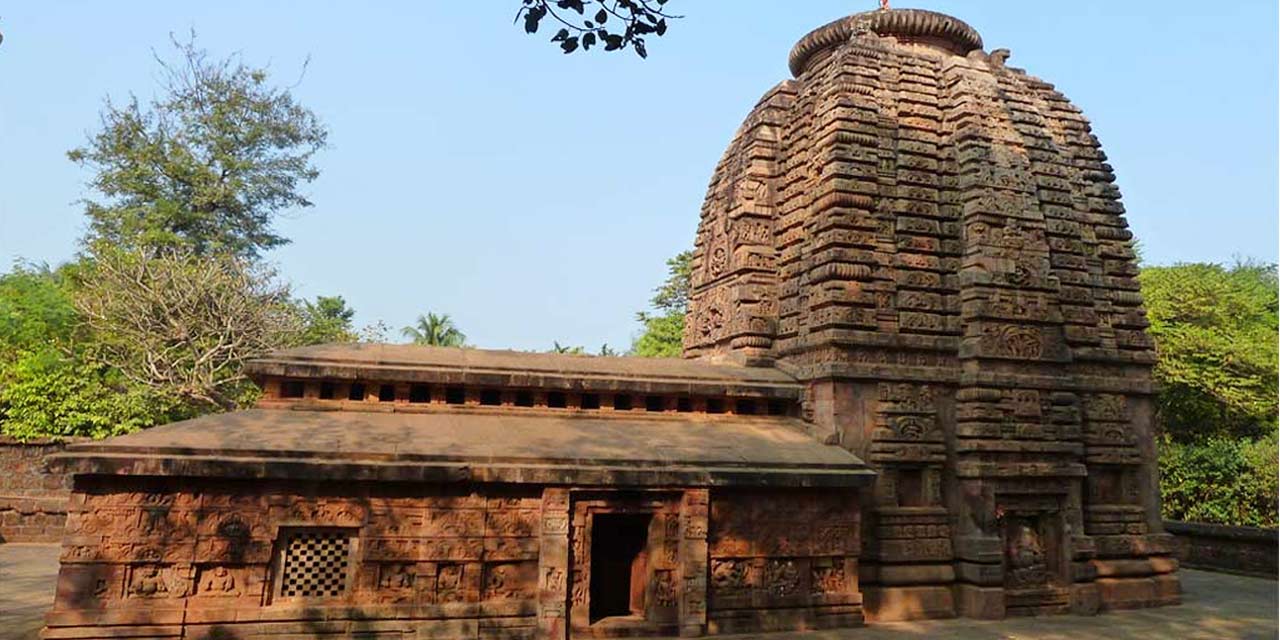 Dedicated to Lord Shiva and Goddess Parvati, the Parasurameswara Temple is another popular place of worship in the city. Built in about 650 AD, the temple depicts the Nagara style of temple architecture.
One of the major features of this shrine is the one thousand Shivalingas, which can be seen situated towards the north-west corner of the premises. The architecture, especially the intricate carvings of Lord Shiva, Goddess Parvati and Lord Ganesha in the temple, are really worth witnessing.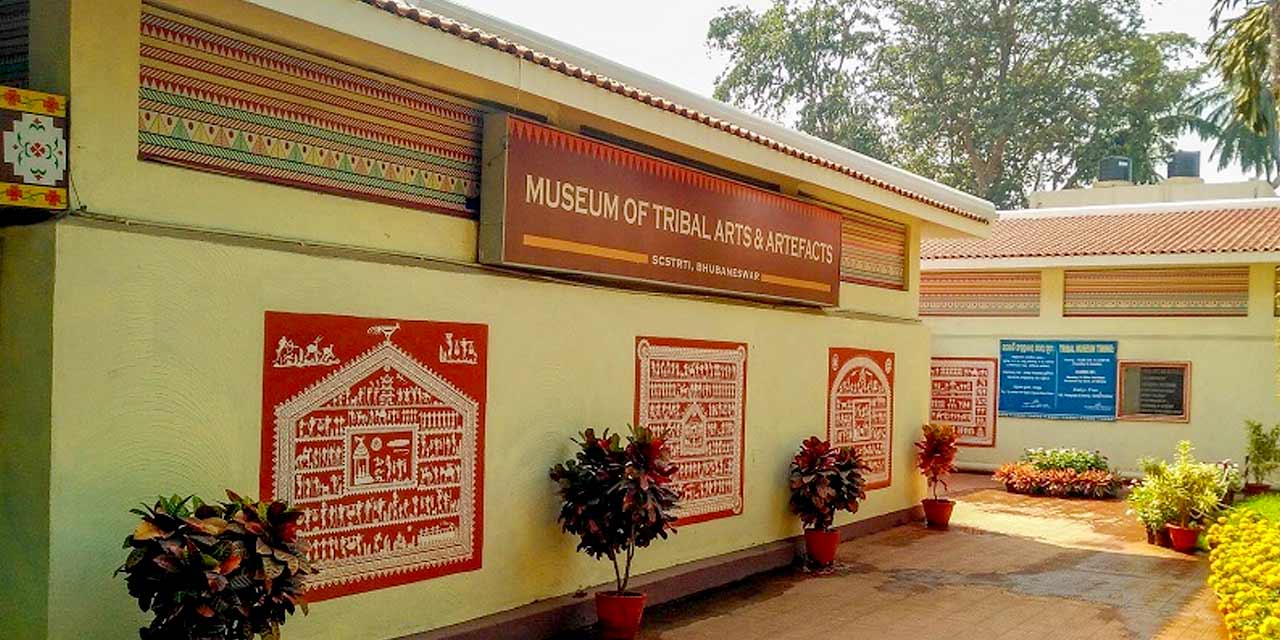 The Odisha State Tribal Museum, which is also known as the Museum of Tribal Arts and Artefacts, has on display the lifestyle and culture of the 60 tribal communities of the state. Established in 1953, this museum is maintained by the Scheduled Castes and Scheduled Tribes Research and Training Institute (SCSTRTI).
Also called the 'Museum of Man', it houses items depicting the tradition, attire, ornaments and food of the tribal people. Besides this, a section in the museum has been dedicated to the anthropological evolution history of tribals of the region. There is a library, food court as well as a souvenir shop in the premises. Tourists, who have an interest in the culture and lifestyle of the tribal people, can spend some quality time here.
13. Sri Ram Temple
Another popular place of worship in the city is the Shri Ram Temple, which is devoted to the incarnation of Lord Vishnu - Lord Ram. Situated at the heart of the city, this shrine receives hundreds of devotees on a daily basis. It houses beautifully crafted images of Goddess Sita, Lord Ram and his brother, Lord Lakshmana and his ardent devotee, Lord Hanuman.
The temple also houses idols of Lord Shiva and other Hindu gods and goddesses. A highlight of the temple is its stunning architecture, especially the huge spires, which are literally visible from different parts of the city.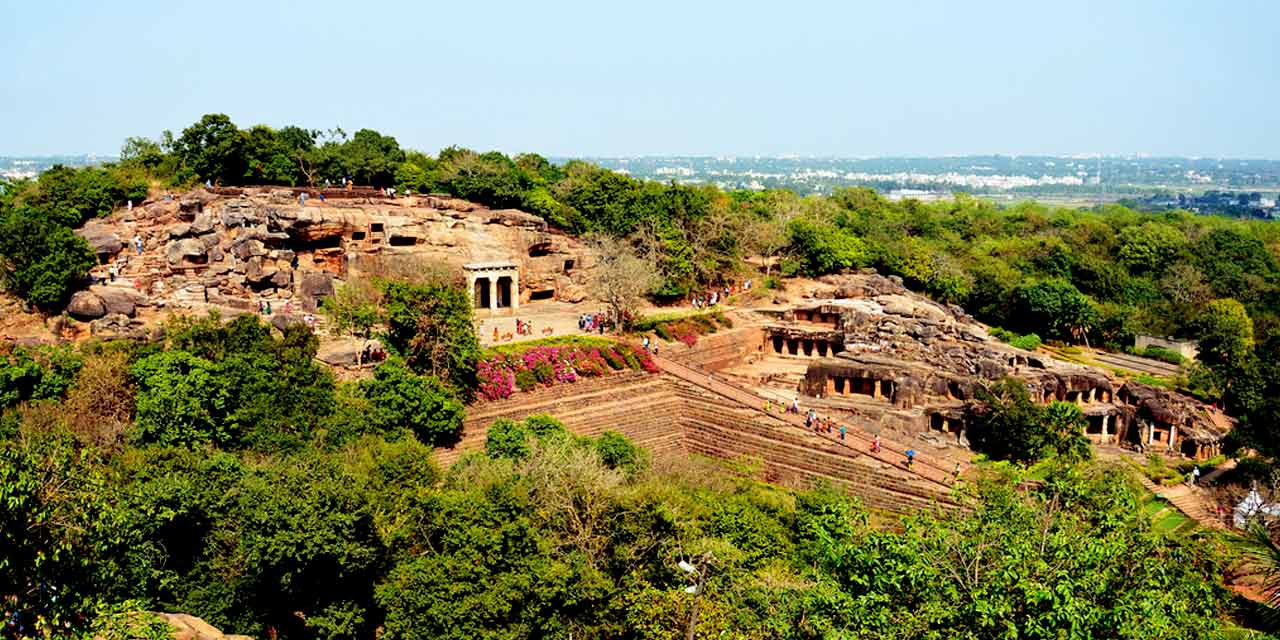 The Udayagiri and Khandagiri caves, situated close to Bhubaneswar, are two of the most popular attractions that tourists love to visit in the city. These Jain rock-cut caves, also called the Twin Hill caves, are believed to be dug out during the rule of King Kharavela, around 1st Century BC, to build abodes for Jain monks.
Named after the two hills, Udayagiri and Khandagiri, these caves belong to the earliest Jain rock-cut structures in the eastern part of India. In total, there are 33 rock-cut caves on the two hills – 15 on Khandagiri Hill and 18 on Udayagiri Hill. Tourists will really love exploring these intriguing caves that belong to the 1st Century.
Shopping and Eating Out
Shopping in the city can be exceptionally fun, with options ranging from high-rise malls, handicraft stores to local haats (markets). Tourists can shop here for jewelry, traditional Odia sarees, handicrafts, especially Pipli Chanduka, Pattachitra and wood & stone carvings, souvenirs, etc.
Bhubaneswar is famous for its mouth-watering street food, especially at popular food junctions like KIIT Square, Shaheed Nagar, Khau Gali (near Shri Ram Temple), Gopabandhu Square, Master Canteen Chowk and Infosys Road.
Besides street food, tourists can enjoy a wide variety of cuisines that are offered at the plush restaurants of the city. One of the most popular dishes of Odisha is 'Dalma', which is made basically with lentils and a mix of vegetables. This is a dish that tourists should definitely try out on their tour of Bhubaneswar. 'Pahala Rasgulla' and 'Chhena Poda' are two sweet dishes that are specialties of Odisha, and trying them out is a must.
---
'The Temple City of India' offers all the excitement of a fantastic holiday trip. However, it is not possible to explore all the top places of the city in just one day. Therefore, tourists should also take a look at our Bhubaneswar in 2 Days and Bhubaneswar in 3 Days tour options. These have been created in such a manner that tourists can visit more attractions and enjoy their tour to the maximum capacity.
Our Bhubaneswar tour packages have been designed to give the best Bhubaneswar tour experience, with much comfort and ease. We also have the option of a one day Bhubaneswar tour package by private cab for those who wish to explore the most important places of the city in one day.
So why wait, please fill the Contact Us form to get in touch with us for a memorable tour of the Temple City of India – Bhubaneswar!