Plan a trip to the land of Bhubaneswar with our Bhubaneswar Local Sightseeing Tour Packages– a place where history, culture, and natural beauty blend harmoniously to create a tapestry of unforgettable experiences. It is affectionately known as the Temple City of the Country for its rich heritage of ancient and exquisite temples. The name "Bhubaneswar" itself translates to "Lord of the Earth," paying homage to the city's spiritual significance and the abundance of temples that adorn its landscape.
In the heart of Bhubaneswar lies a bustling marketplace, a kaleidoscope of colors, aromas, and vibrant energy. The city's local bazaars are a haven for those seeking authentic encounters and a glimpse into the lives of its spirited inhabitants. Lose yourself amidst the maze of narrow lanes where vendors peddle their wares, showcasing the finest handicrafts, intricate textiles, and traditional jewelry. Let the conversations with passionate artisans transport you to a world where craftsmanship and heritage intertwine.
As the sun begins its descent, let the aroma of local delicacies guide you toward the street food havens that dot the cityscape. Bhubaneswar is a gastronomic delight, offering a plethora of lip-smacking treats. From piping hot samosas and crispy dosas to delectable desserts like Chena poda, every bite is an explosion of flavors, a testament to the region's rich culinary heritage.
Beyond its touristic allure, Bhubaneswar is a city that exudes warmth and hospitality. Its people, with their open hearts and friendly demeanor, make every visitor feel like a cherished guest. You can engage in friendly conversations, exchange smiles, and witness how human connections bring this city to life.
So, venture off the beaten path in Bhubaneswar with our Bhubaneswar local sightseeing tour packages, and allow yourself to be captivated by the hidden gems that lie beyond the tourist attractions. After all, it's not just a destination; it is an experience that will leave an indelible mark on your heart. The top 5 sightseeing places in Bhubaneswar are as follows: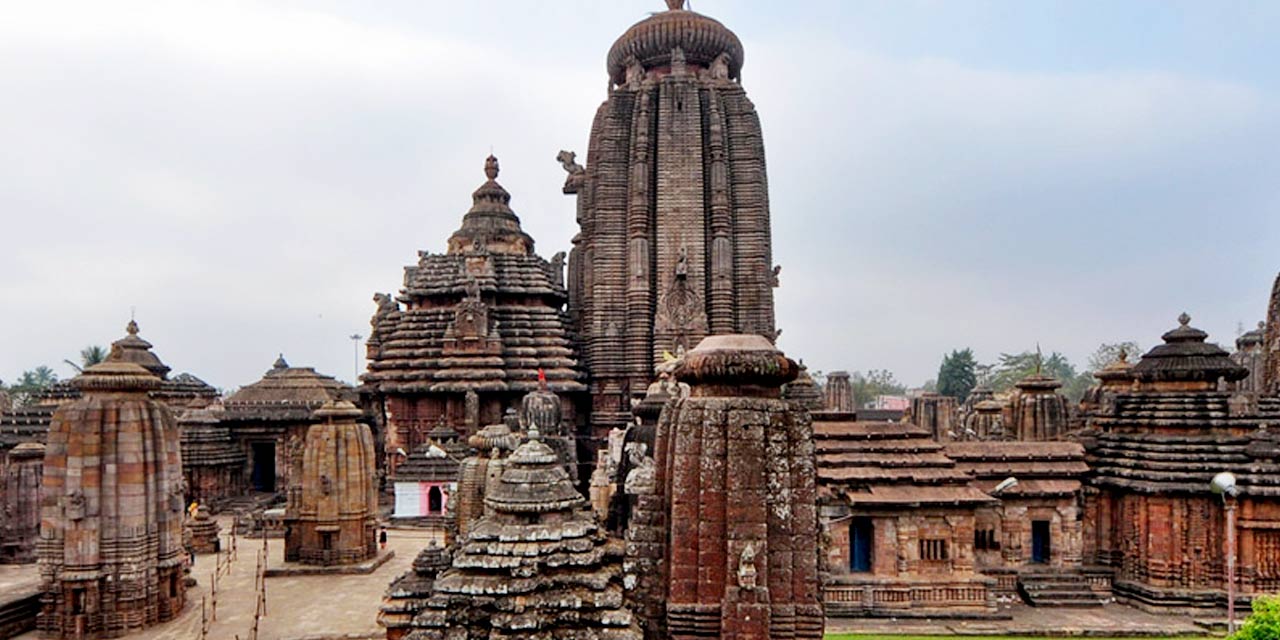 Visit the awe-inspiring Lingaraj Temple to give a kickstart to your Bhubaneswar tour. It is a masterpiece of architectural brilliance and spiritual significance that is dedicated to Lord Shiva and has withstood the test of time.
As you approach this grand structure, you are immediately captivated by its sheer grandeur. The Lingaraj Temple, also known as the "Temple of the Lord of Linga," is a visual symphony of intricate carvings and towering spires, inspiring you to step into a realm where divinity and artistry unite.
Beyond its architectural splendor, the Lingaraj Temple exudes an air of spirituality that touches the soul. The rhythmic chants of priests, the fragrance of incense, and the vibrant energy of devotees create an atmosphere charged with devotion and faith. It is said that a visit to this sacred abode grants solace, blessings, and a deeper connection to the divine.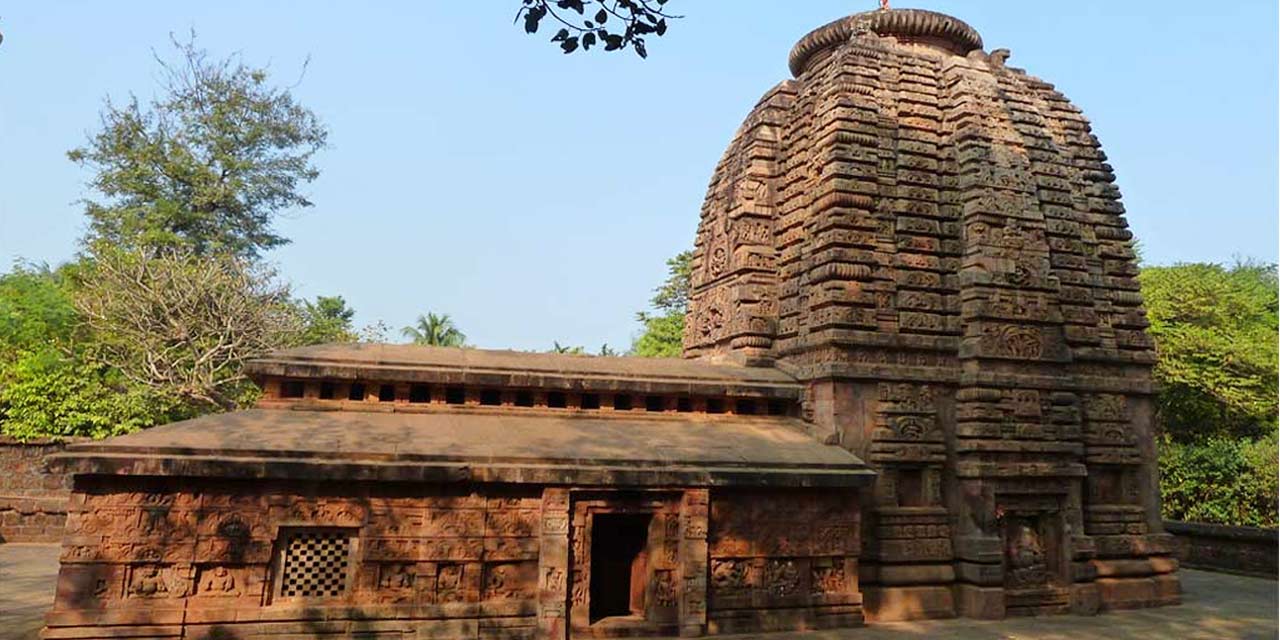 Another place that deserves your attention in Bhubaneswar is the Parasurameswara Temple. Nestled amidst bustling streets and ancient pilgrimage sites, the enchanting Parasurameswara Temple transports you to a bygone era where devotion and artistry converged to create a masterpiece.
Take a stroll inside the temple complex to be greeted by a sense of serenity and awe. It exudes an aura of divinity that envelops you. The air is filled with a gentle fragrance of incense, and the soft chants of ancient hymns seem to resonate through the ages.
The Parasurameswara Temple also holds many secrets which are waiting to be discovered. As you explore its nooks and crannies, you'll stumble upon hidden chambers and sanctuaries dedicated to various gods and goddesses. Each corner reveals a new facet of the temple's history and significance, leaving you intrigued and enchanted.
3. Nicco Park
Sprawling over 25 acres of area, Nicco Park is the next tourist destination you can plan to cover with our Bhubaneswar local sightseeing tour packages.
It's an amusement park that offers a perfect recreational retreat for all those who are looking to enjoy a fun-filled day out with their family and friends. Here you can enjoy a wide variety of thrilling rides and water slides to make the most of your time along with indulging in boating in an artificial lake that adds to its charm.
For your entertainment, Nicco Park also organizes various entertainment shows, performances, and events on certain occasions or during special occasions.
Please note that the availability of rides, specific attractions, ticket prices, and operational hours may vary. It is advisable to check the official website or contact BDA Nicco Park directly for the most up-to-date information regarding their offerings, timings, and any other related guidelines or restrictions that may be in place.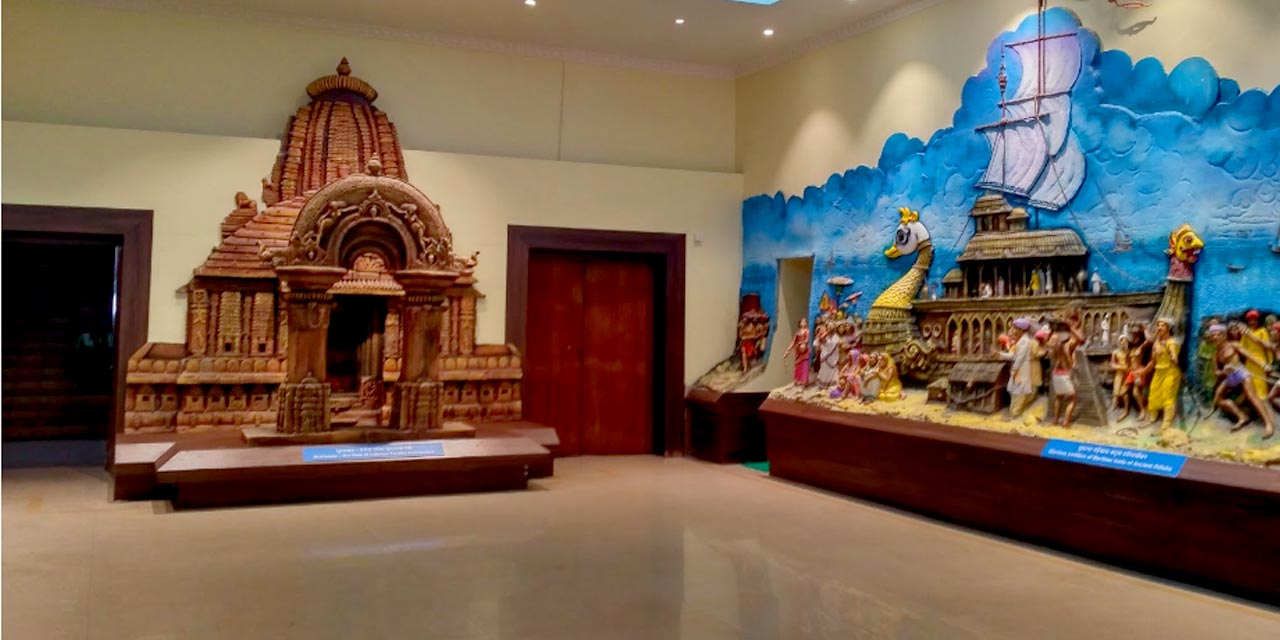 The Odisha State Museum is a prominent cultural institution that invites history buffs to step back in time and learn more about the rich heritage and cultural diversity of the region. It was established in the year 1932 and serves as a treasure trove of historical artifacts, sculptures, paintings, manuscripts, coins, and rare objects that shed light on the ancient history of Odisha.
One of the highlights of the Odisha State Museum is its archaeological section, which houses a remarkable assortment of sculptures dating back to the 3rd century BCE. The art gallery showcases an impressive collection of Pattachitra paintings, a traditional art form of Odisha known for its intricate detailing and vibrant colors.
In addition to the archaeological and art collections, the museum houses a dedicated section for natural history. Here, visitors can explore displays of taxidermy specimens, preserved insects, minerals, and geological artifacts, providing a deeper understanding of the region's natural resources and ecological diversity.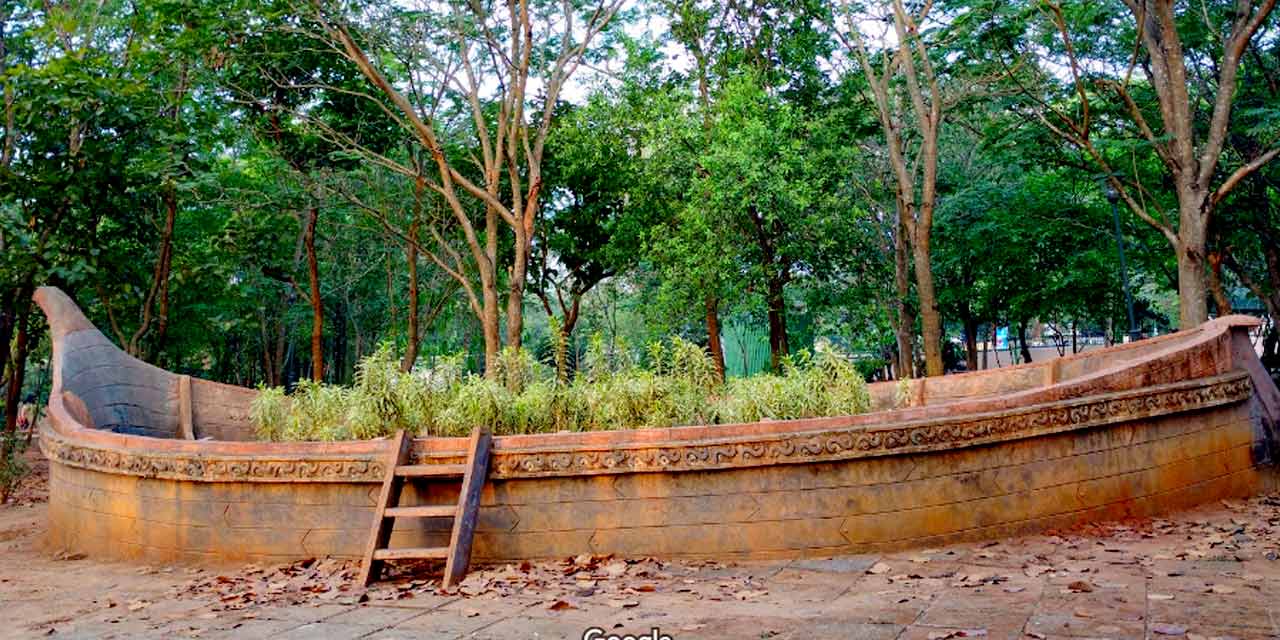 Named after Shri Biju Patnaik who was the former CM of the state, the Biju Patnaik Park is a popular sightseeing place in Bhubaneswar that draws the attention of locals in large numbers every day.
Also referred to as Forest Park, the Biju Patnaik Park is a well-known park that provides a refreshing escape from bustling city life. It boasts a pristine ambiance for people to spend some time in tranquility and has lush green surroundings on all sides, making it a topmost destination for nature buffs to be in the lap of Mother Nature.
The prime attraction of Biju Patnaik Park is the floating mountains that set it apart from the other parks in the city. One can also find the statue of Biju Patnaik, musical fountains, jogging tracks, and a dedicated play area for kids to mingle with other children of their own age.
---
Once you're done exploring the aforementioned places, you can plan to add a few more points of interest to your itinerary list to enjoy your trip to the fullest. Some of the tourist attractions that are worth every single penny are ISKCON Temple, Rajarani Temple, Bindu Sarovara, Brahmeswara Temple, Satkosia Gorge Wildlife Sanctuary, Mukteswara Temple, Odisha State Tribal Museum, and Nandan Kanan Zoological Park.
In case you need any help with your travel, you can get in touch with our professionals. We at Bhubaneswar Tourism, a division of Holidays DNA, strive to offer a wholesome experience to our diverse clientele. Our team of experts designs our Bhubaneswar local sightseeing tour packages keeping your varied holiday requirements in mind. With us, you can also get your shortlisted package customized to your needs. Please fill out the Contact Us form to learn more about our services.
How to Reach Bhubaneswar?
There are several modes of transportation available for people to access the capital city of Odisha in their own comfort. Depending on your overall holiday budget and preferred style of traveling, you can choose the one that suits you the most.
By Air: The Biju Patnaik International Airport is the nearest airport to Bhubaneswar that receives frequent domestic and international flights from all the major cities in India as well as from some international destinations. Outside the airport, you can book a taxi from the list of top car rental companies in Bhubaneswar to commute further to your desired location.
By Train: Bhubaneswar has a major railway station called Bhubaneswar Railway Station (BBS). It is well-connected to various railheads across India. You can check the train schedules and book your tickets online or visit your nearest railway station to make reservations.
By Road: Lastly, the city also maintains a great network of roads to different parts of the country. You can reach Bhubaneswar by bus, car, or taxi. Several national highways including NH16 and NH16A, pass through the city. The facility of luxury coaches is also available for your ease.